Nine Cannabis Retail Stores Raising the Bar For Dispensaries Everywhere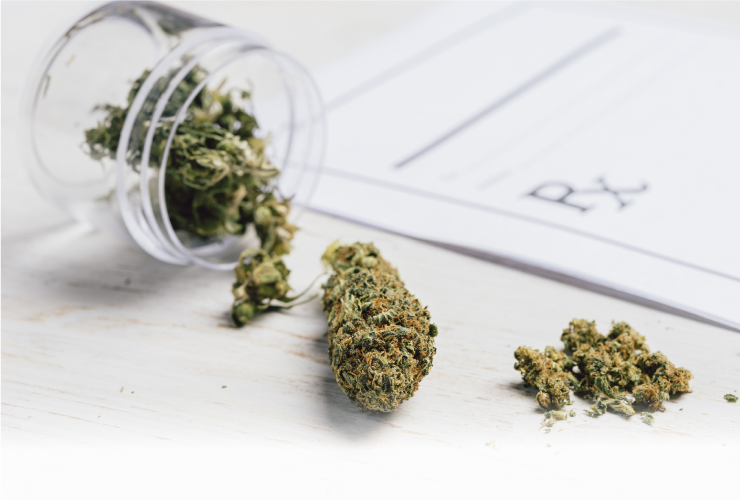 Written by Strainprint
Nine cannabis retail stores raising the bar for dispensaries everywhere
By: Ashley Keenan
There is nothing that feels quite like the first time you walk in to a dispensary or cannabis retail store. Similar to the childlike wonder of Christmas morning, there is an excitement of being able to access large selections, understand product sources, and chat openly with knowledgeable staff.  Across Canada and parts of the United States cannabis consumers are able to enjoy safe and easy access to quality legal cannabis. These nine dispensaries are breaking the mold and setting the bar high in cannabis. 
Canada – Cannabis Retail Stores
Starbuds – Dawson Creek, British Columbia
Starbuds is all about altering perceptions around cannabis and helping Canadians on their journey with recreational cannabis. "We are curious. We are passionate. We are Starbuds." They are here to help consumers, regardless of experience, enjoy the best that the industry has to offer. 
Hello Cannabis – Dundas, Ontario
Hello Cannabis is super approachable, with bright yellow branding and a community feel and focus. They have an inviting open concept, displaying local art and different strains inviting patrons to browse. The staff are very friendly and keen to educate people about stock and the plant in general. 
Niagara Herbalist – St. Catharines, Ontario
The Niagara Herbalist is locally owned and it is clear they are passionate about the community. They have a good selection of cannabis and accessories, and even have an in store recycling program for packaging. In addition, the Niagara Herbalist is a certified living wage employer, meaning they don't pay the minimum wage but an hourly rate that can support a person financially. 
NewLeaf Cannabis – Calgary, Alberta
NewLeaf Cannabis invites people to 'embrace a new narrative on cannabis' through dedicated staff, quality products, and online resources. They offer cannabis as well as smoke accessories, making it a one stop shop for newbs and cannasseurs alike. 
The Original Farm – Victoria, British Columbia
The Original Farm truly sets cannabis consumers up for success, their online resources are factual and science based and they are known for their compassionate and informative staff. They also have an established philanthropy program that has contributed over $250 000 to charities and community organizations, through donating their store's ATM service fees. 
United States
The Giving Tree of Denver – Denver Colorado
The Giving Tree of Denver is one of the cities most popular dispensaries, maintaining top ratings since opening in 2014. The store is small and welcoming with a laid-back vibe that invites people from all walks of life. The Giving Tree is known for a wide selection of edibles, with varying potencies to suit recreational consumers and medical patients. 
Farma – Portland, Oregon
Farma dispensary is on a mission to make people's lives better by 'reframing their relationship with cannabis'. They have a plethora of online resources to educate individuals on all things cannabis, as well as sharing cannabis news. The award winning store has been featured in numerous cannabis publications including Dope Magazine and High Times. Farma values wellness, science and community. 
Buds and Roses – Los Angeles, California
Buds and roses offers an enjoyable, low stress, shopping experience for new consumers or even the most discerning enthusiast. Their well trained staff provide encouraging vibes only, maintaining that there are no 'stupid' questions. You won't find an ounce of pretension here, just lovely humans ready to combat stigma and ensure superior service. 
Purple Star MD – San Francisco, California
Healing is the mission of Purple Star MD, and they really put their money where their mouth is on that. They are the most affordable dispensary in San Francisco, with daily sales of 25% each day of the week. In addition to great deals that also offer seniors, veterans, and medical patients a discount with every purchase, ensuring that people get the right medicine at the best price. 
In the reviews for these Canadian and US stores it was clear that the cannabis consumer is looking for quality products, knowledgeable staff, and reasonable prices. These nine dispensaries are raising the bar for cannabis retail stores everywhere and new retailers should take note!