The Benefits of Cannabis for Autism Spectrum Disorder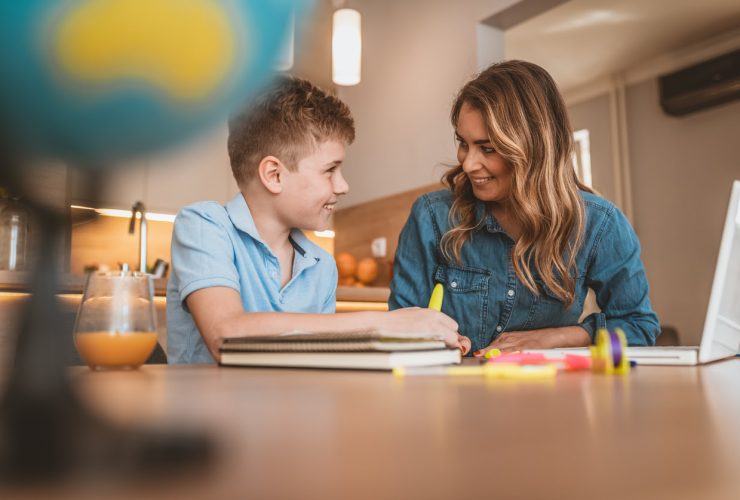 Written by Strainprint
The Benefits and Advantages of Cannabis for Autism Spectrum Disorder
Autism Spectrum Disorder and the Role of Cannabis
Autism Spectrum Disorder, or ASD, is a developmental disorder that affects communication and behavior. Statistics find that a total of one percent of the global population has some form of ASD. Surprisingly, despite the interest of many in using cannabis to help alleviate some of ASD's symptoms, little research has been done to determine just what the benefits are. This has not stopped some parents from employing cannabis as an aid to their children. International cannabis and autism advocate Meiko Hester-Perez first turned to cannabis treatments when her son Joey became increasingly uncommunicative and began self-harming. Hester-Perez says after implementing a regiment of child-sized cannabis edibles, Joey's behavior changed radically. Below, we'll take a look at just how cannabis can benefit those on the autism spectrum. 
The Effects and Benefits of Cannabis on Autism Spectrum Disorder
Generally, ASD is treated with a combination of behavior and animal-assisted therapies. Medications, including antidepressants and antipsychotics, have also been used to treat ASD. Dr. Lester Grinspoon, a professor of psychiatry at Harvard Medical School, wrote in an article titled 'A Novel Approach to the Symptomatic Treatment of Autism' that, "cannabis should be available for them [patients] because it costs so little to produce, the risks are so small, and the results so impressive." Dr. Grinspoon is also a major advocate for the anecdotal evidence from parents treating their children with cannabis, such as that of Meiko Hester-Perez mentioned above. 
The Science Behind Cannabis' Effects and Benefits on Autism Spectrum Disorder
Many researchers believe that the reason cannabis has such a profound effect on ASD is due to its effects on the cannabinoid receptors in the brain. These cannabinoid receptors are part of the larger endocannabinoid system which helps regulate various functions and processes within the body. Many strains used to treat ASD have low levels of THC, allowing them to more fully access the cannabinoid receptors without the inebriated feeling. Through this process, CBD is able to treat and alleviate anxiety, depression, psychosis, and provide a sense of calm and relaxation. For these same factors, cannabis has been shown to be a powerful agent in helping to treat seizures, which many people with ASD suffer from. 
In Conclusion on Autism Spectrum Disorder and Cannabis
Though little research has been done to showcase the benefits of cannabis for those on the autism spectrum on a medical level thus far, it seems as though the tide is slowly turning. A landmark study into cannabis' effects on ASD was recently completed by Dr. Adi Aran at Jerusalem's Shaare Zedek Medical Center. The study, which began in 2017 and concluded at the end of 2018, included children and young adults with ASD ranging from mild to severe. Though the official results have yet to be published, the preliminary findings are promising for those hoping for an authoritative decision on treating ASD with cannabis. As Dr. Aran reports, sixty-one percent of reactions were positive in an earlier feasibility study which led him to conduct these clinical trials.

For more on how cannabis can help those on the autism spectrum, and to talk to people just like you who are using cannabis to better their quality of life, visit the Strainprint Community today! 

Sources:
https://www.leafly.com/news/health/autism-and-cannabis-heres-what-the-science-says
http://www.autism-society.org/what-is/facts-and-statistics/
http://www.miekosblog.com/
https://www.coloradopotguide.com/colorado-marijuana-blog/article/cannabis-and-autism-is-marijuana-an-effective-treatment/
https://www.beyondthc.com/wp-content/uploads/2013/08/GrinspoonAutism.pdf
https://www.newsweek.com/2018/02/23/really-good-weed-why-cannabis-may-be-worlds-most-effective-remedy-core-806758.html
https://www.usatoday.com/story/news/world/2017/04/25/marijuana-pot-treatment-children-autism-cannabis-oil/100381156/