Cannabis and American Thanksgiving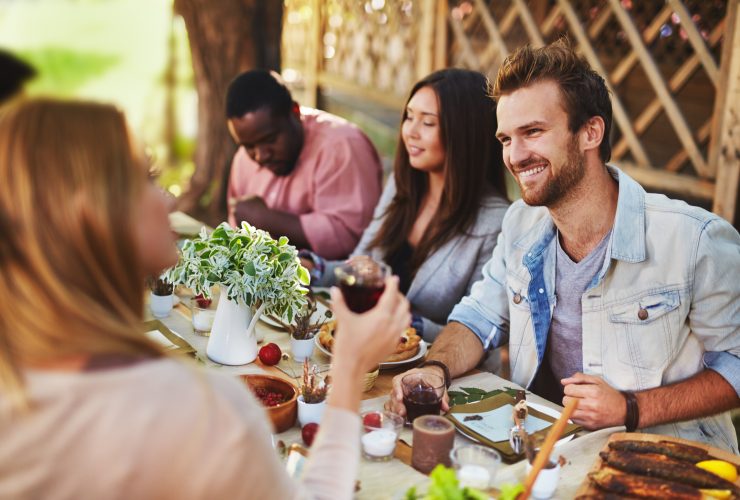 Written by Strainprint
Cannabis and American Thanksgiving
By: Liana M Scott
Thanksgiving is arguably one of the top three American holidays, next to Christmas and Halloween. It's packed full of rich tradition, old and new. From turkey with all the fixings to the Macy's Thanksgiving Day parade to watching football, it's a time to gather with family and friends to give thanks. And, while it's not exactly traditional by pilgrim standards, could American Thanksgiving be nearing a time when adding cannabis-friendly menu items to the feast or bringing a cannabis-based hostess gift to the festivities is acceptable?
The answer seems to be yes, shortly after U.S. Thanksgiving last year the Hemp Farming Act of 2018 became federal law. Among other things, the Hemp Farming Act of 2018 removes hemp – defined as cannabis with less than 0.3% THC (the tetrahydrocannabinol molecule in Cannabis that makes you "high") – from Schedule I of the Controlled Substances Act. This means that hemp – used to produce CBD products (the non-psychoactive cannabidiol molecule) – is now a (federal-and-state partnership regulated) agricultural commodity.
Recently, on November 20th, 2019, the House Judiciary Committee approved a new bill called the Marijuana Opportunity Reinvestment and Expungement (MORE) Act to end cannabis prohibition at the federal level. We're at a very interesting point in time where legislation and regulations are changing quickly, paving the way for improved availability of and access to cannabis products. Many states have legalized either medical or adult-use programs already and even more are in the process or on the cusp of regulation. Michigan kicks off adult- use sales next week on December 1 and its neighbor Illinois is set to start their program on January 1st. So, why not add it to the Thanksgiving menu? How hard could it be to start a new tradition?
To read more about bringing Thanksgiving to your dinner table, and for a delicious infused Cranberry sauce recipe, check out Bringing Cannabis to the Dinner Table: Canadian Thanksgiving Edition.