Jessica Moran Featured in PR Canada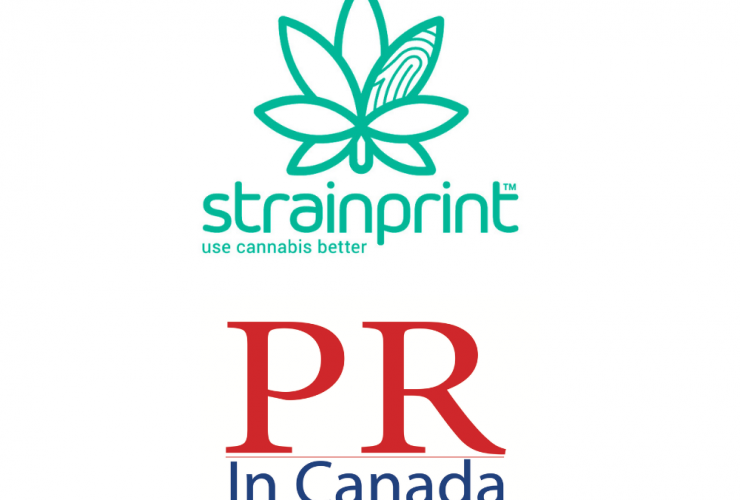 Written by Strainprint
PR Canada: #GirlBoss Are We There Yet, With Jessica Moran From Strainprint
#GirlBoss Are We There Yet? Over the next few weeks will are taking a moment to interview members of the PR In Canada/ Profectiocommunity as we discuss gender diversity, and have our guest share advice and thoughts on how women can excel in the business landscape.  In our fourth episode we interview Jessica Moran, Director of Marketing and Communications at Strainprint.
How do you define #GirlBoss?
Girl Boss to me means strong, fierce, female leader!
Was there a moment of pride when a fellow female in a leadership role did something that really inspired you?
For me, I was personally inspired by a past boss who is the Founder & Leader of an amazing PR Agency, Brookline Public Relations [Marketplace Listing]. While I lived in Calgary I was able to work for Shauna MacDonald. She was an amazing, strong working mom who was owning it, killing it both personally and professionally. At the time, I had two young children at home of my own and was also working full time. She was such an important mentor for me in my career. To this day we are still in touch, she really inspired me and taught me that I can have it all!
Was there a moment of pride when a fellow female in a leadership role did something that really inspired you?
As I look back a really big moment of pride for me has been taking the leap into the Cannabis industry. At the time, when I took the position I was running a profitable consultancy. It was a risk for me both personally and professionally. It was absolutely worth the risk as I am moving onto my 3rd year within the industry working for a rapidly exciting cannabis startup, Strainprint Technologies Ltd. 
Another moment of pride was winning a Top 40 Under 40 with PR in Canada, and this year, I've been nominated for a Canada Top 40 Under 40 award.
Any advice for aspiring women who aim to get into leadership roles?
My biggest word of advice is get a great mentor, and follow your gut instinct. And to quote my own Father's words which I've carried through to today "Do what you love and the money will come." And lastly, the same thing that I teach my kiddos to live by is "Be Kind."
Anything that you noticed that might stop more women from excelling to leadership roles?
I think the biggest barrier that I have seen lately is women not wanting to put in the hard work and wanting to be rewarded largely for very minimal output with a sense of entitlement. No one owes you anything. Find something you love to do and be motivated to work your ass off! If you aren't willing to do that you will not be successful, no one owes you a raise, or a promotion if you aren't passionate and putting the hard work in!
Two tips on how women can get recognized in the corporate world?
Speak up! And utilize tools that provide hard metrics. For example, I provide a bi-monthly media report summarizing all earned media metrics to showcase the value of Public Relations efforts. Be proactive in sharing these items with your Manager/Leadership team – sing your own praises! Sometimes it can be uncomfortable to brag, but get comfortable doing the humble brag! It'll help propel you forward and illustrate your results, value and confidence!
Who is a woman that you admire who has "crushed it" through successful having a strong work-life-balance?
Let me be clear – There is NO work life balance – any woman who says that there is, is lying! However, as working mothers we can try to get to a place where we are comfortable with our time at work and our time at home. With that to say, one of my all-time favourite role-models from a Canadian perspective is absolutely Cheryl Hickey. She's an amazing working mom, and also so open, raw and real…..and she looks FANTASTIC doing it!
Globally, I would say Michelle Obama. I am currently just finishing up her book! She speaks very candidly and openly, especially about her role, and her Marriage and how it isn't always perfect. Having been married for 13 years now, with kids and a successful career her words are so reassuring and motivating!
One other woman that I am really digging right now is Gemma Hartley who wrote  Emotional Labor , Women, and the Way Forward – It talks about all of the Emotional Labour that women tend to shoulder in their lives which doesn't allow for as much creative space or leeway as men may have. It's a really interesting take and I think important for woman to read who are looking to "Have it all." I've found it quite enlightening.
2018 brought us #metoo and other movements, there has been some change, but more is needed. What would you like to see happen in 2019?
In 2019 I would like to continue to see even more equality. I would like women's roles at home to be viewed as a strength that they bring to the table in corporate roles, and not a negative. Workplaces need to be flexible and embrace women's differences acknowledging that they are strengths and not weaknesses.
Equal pay has been an issue is the news more and more, will there be a time where equal pay is universal?
Goodness me I sure hope so! There is ZERO reason why their shouldn't be equal pay in this day-in-age and frankly is infuriating that it is even still an issue in some organizations. I think with the #MeToo movement, as well as companies being more transparent you'll see more and more of this. I can only hope that the end of unequal pay is VERY near, especially in today's political climate.