Holiday Survival 101 – Your Guide to Staying Mindfully Medicated Pt. 2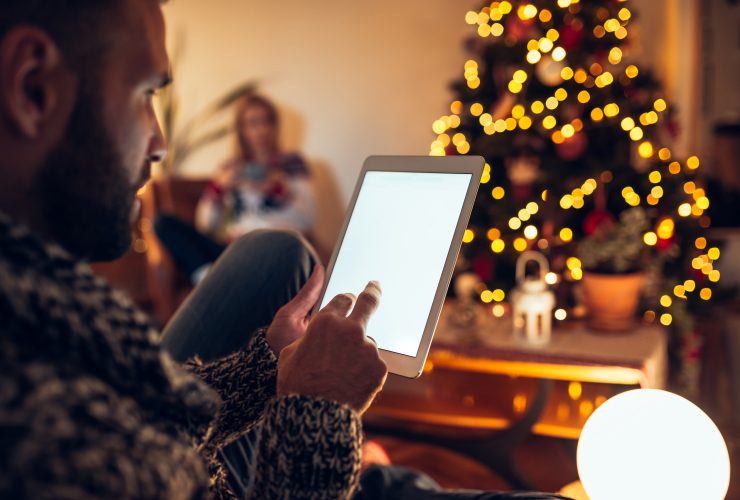 Written by Strainprint
Holiday Survival 101 – Your Guide to Staying Mindfully Medicated Pt. 2
The holiday's can be a stressful time for everyone, so we've come up with a Holiday Survival 101 Guide to help you stay #MindfullyMedicated this season. If you missed part 1, get caught up here.
Staying Mindful during the holidays
Mindfulness – it's something we hear a lot about lately, but what does it really mean and how is it related to the holidays? Being mindful just means to be aware and present in the moment you're in, it really is that simple, but such a hard thing to execute! I think during the holidays, it's really easy to get caught up in schedules, finances, worries about pulling it all off and getting it all done and all of that mental clutter takes us away from the precious time we have with our loved ones. So, what can we do about it?
A great way to be mindful during the holidays is to start each day with some light stretching, breathing and meditation – this practice is always important but even more so at this time of year because we have even more stress and worry added to our mental load so make the time to start your day with a clear mind and body ready to take on each day with intent and purpose.
Holiday Tip:It's easy to get caught up in the craziness of the holidays and lose sight of being mindful. Think of a common holiday themed item like a snowman or reindeer and whenever you see one take a few minutes to center yourself. Take some deep breaths in and out and remind yourself of the things that make you happy during the season – family, friends, good food, a few days off work or snuggling down for a movie and let go of all the things that are occupying your brain and not allowing you to be present and in the moment. Coming from a place of gratitude is an excellent way to stay mindful and teaching your brain to look for things to be grateful for will help manage the added mental load of the holidays.
Using Cannabis to Stay Mindfully Medicated
Using cannabis can help us be more mindful all the time, but especially during the holidays. Cannabis helps us slow down, take in the moment and enjoy where we are right now and if that isn't mindfulness – I don't know what is. Strains that speak to creativity and relaxation are often used for meditation and mindfulness so look for strains higher in linaloollike chemdawg or Skywalker OG to help you stay mindful during the holidays.
As a reminder to all our readers being mindfully medicated and having responsible recreational consumption is key to ensure we stay in the festive holiday spirit without overdoing it, and it's always best to start low and go slow when trying out new strain. Here at Strainprint we want to wish all our readers Happy Holidays and no matter what you are celebrating this December we hope you stay stress free and mindfully medicated using our Holiday Survival Guide.
GINGER SPARKLE CANNA-COOKIES
TIME: 25 minutesSERVES: 24 cookies
INGREDIENTSCINNAMON SUGAR INGREDIENTS
1 large egg½ cup granulated sugar
3/4 cup dark brown sugar, packed 1 tsp cinnamon (heaping)
1/4 cup liquid medicated coconut oil*
1/4 cup liquid coconut oil
1/3 cup light or medium molasses
2 tbsp vanilla extract
2 tsp cinnamon
1 tsp ground ginger
1 tsp ground cloves
1/2 tsp ground nutmeg
pinch salt
2 cups all-purpose flour
1 teaspoon baking soda
DIRECTIONS:
Cookies– In a large mixing bowl or stand mixer combine egg, brown sugar, coconut oil, molasses and vanilla. Beat on medium-high speed until well-mixed, smooth, and glossy about 4 minutes.
Scrape down the sides of the bowl, and add the cinnamon, ginger, cloves, nutmeg, optional salt, and beat on medium-high speed until combined and smooth, about 1 minute.
Scrape down the sides of the bowl, and add the flour, baking soda, and mix until just combined, about 1 minute.
Using a 1-inch cookie scoop roll dough into balls
Preheat oven to 350F, line baking sheets with parchment paper
Cinnamon-Sugar Coating– Add granulated sugar and cinnamon to a small bowl and stir to combine. Roll ball of dough through the coating, liberally coating all sides.
Place balls on baking sheets, Bake for 8 to 9 minutes, or until edges have set and tops are Allow cookies to cool on baking sheets for about 5 minutes before removing and transferring to a rack to finish cooling.
Store cookies airtight at room temperature for up to 1 week, or in the freezer for up to 4 months.
* These cookies were made with 1/4 cup of medicated coconut oil and resulted in a cookie with approx 16mg of THC per cookie.  Please adjust your amount of medicated/non-medicated coconut oil to meet your personal need.