Cannabis Stocks: Is Now The Time To Get Involved?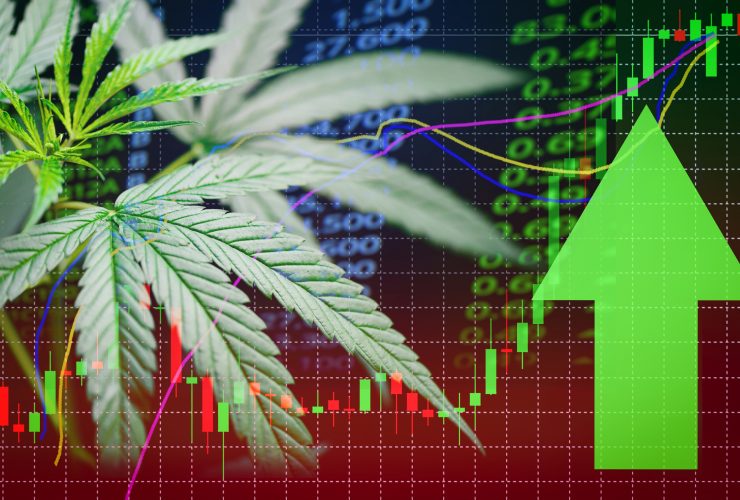 Written by Strainprint
Cannabis Stocks: Is Now The Time To Get Involved?
Wall Street is aglow with the prospect of more and more cannabis companies trading shares on public markets. Investors have longed for the opportunity to put their money to work in companies that produce and sell cannabis and cannabis-related products. However, this has not been possible until fairly recently as parts of the United States and Canada have relaxed restrictions against the substance. Now the door is more open than it ever has been for cannabis companies to come out of the shadows and be recognized as legitimate business enterprises. They are wasting no time doing so.
What Are Some Of The Companies Currently Available? 
Many cannabis companies have names that you may not have heard of due to the infancy of this industry being allowed to trade shares on public markets. Investor's Business Dailyrecently posted a list of the cannabis companies that trade on U.S. stock exchanges that they have ratings for:
IBD only has ratings for marijuana companies in Canada trading on the big U.S. exchanges. As of August, those marijuana stocks were Cronos Group(CRON), Canopy Growth(CGC), Tilray(TLRY), Aurora Cannabis(ACB), Aphria(APHA), CannTrust(CTST), Hexo(HEXO) and Organigram(OGI). Sundial Growers(SNDL) went public at the beginning of August.
As you can see, a number of companies have piled into the markets all at one time. They didn't want to miss out on their opportunity to sell shares to the public. There is a bounty of stocks to choose from, but how do you know which ones to place your money?
Which Cannabis Stocks Can I Trust? 
Knowing which stocks you can put your money in and expect it to grow is essentially the million-dollar question that we would all like the answer to. The process of investing is about reviewing all available information and making the most educated guess possible as to the future value of an investment. Some indicators generally point people in the right direction.
Most investors want to put their money into a stock with a proven track record of growing earnings. They want that same stock to have zero or low amounts of debt, and they want to pay attention to the price to earnings (P/E) ratio. Unfortunately, there are virtually no cannabis stocks that currently have a long track record of earnings because they have just not been around long enough. However, some have a significant price to earnings ratio and look poised to grow. It is your responsibility to do the homework to figure out what kind of stocks are appropriate for investment. Additionally, you should always speak with a financial advisor before making any kind of investment.
Getting In On The Ground Floor 
It is certainly true that there is risk involved with investing in companies from an industry that is so new. At the same time, it can be incredibly profitable and exciting to invest early on. The risk/reward ratio is high on both. Cannabis companies are still proving themselves, but a lot of people are excited about the potential for growth as a lot of the public is interested in these products.
The legal situation for cannabis in Canada has been settled, and in the United States, it appears to be headed for few restrictions. There are already eleven states in the U.S. where cannabis is entirely legal for recreational purposes. Many other states permit its use for medical conditions, and only a handful still completely outlaw the substance entirely. Thus, the legal picture is shaping up in such a way that these stocks have the potential for explosive growth if things continue to go their way.