74% of Cannabis Users Report Getting Lifted Before Getting Busy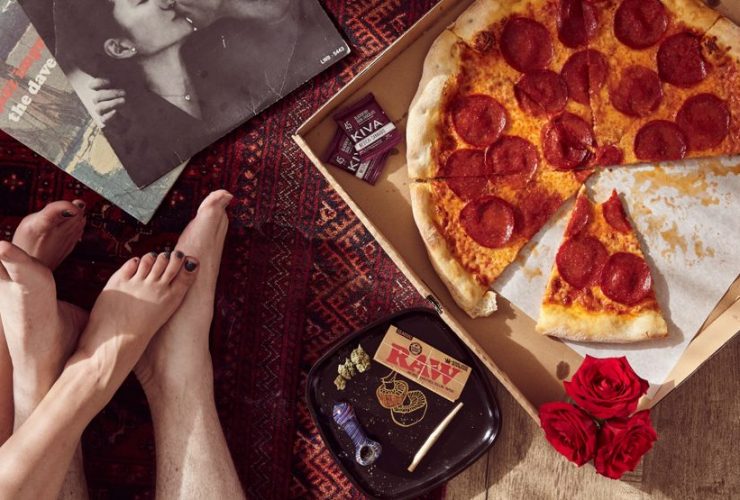 Written by Mirna
74% of Cannabis Users Report Getting Lifted Before Getting Busy: Survey
It's high time to hop into bed with someone you fancy. And if you're a cannabis user, there's a good chance you'll be hitting the skins after taking a hit, at least according to the findings of a new survey.
On Valentine's Day, users of the Strainprint app — a science-based cannabis data collection tool — were given the chance to take a survey on how cannabis factors into their adult sleepovers.
According to the company, respondents felt like sharing on February's most famous saint's day, and they racked up an impressive 1,400 responses in 24 hours. The divide was fairly even when it comes to the sexes, with 52% identifying as female and 44% as male.
Of that group, almost 75% said they had indeed used cannabis to enhance their sex life, with close to 20% saying they indulge every time they have sex.
Weed might be the common factor in the survey, but the reason for partaking in this particular marital aid varied among respondents.
"Given multiple options to choose from, the way that people used cannabis to enhance sex varied from increasing pleasure, to reducing the symptoms of menopause and impotence," Strainprint wrote in a release.
The top use for respondents is to achieve a better orgasm at 53%, while 43% use cannabis to increase their libido, 41% said it's to better connect with their partner, and 26% said it's for increasing endurance and stamina.
Smoking weed lingers at the top position for the most popular way to get high before rolling in the hay grass (66%), with edibles coming just after at 57%. Following those are dry flower vapes (53.2%), oil (44.2%), vape pens (38.5%), topicals (21.6%), and the always mysterious other category (12.9%) beating out patches (2.3%)
Click here to continue reading '74% of Cannabis Users Report Getting Lifted Before Getting Busy: Survey'.