Cannabis and Sex Survey Results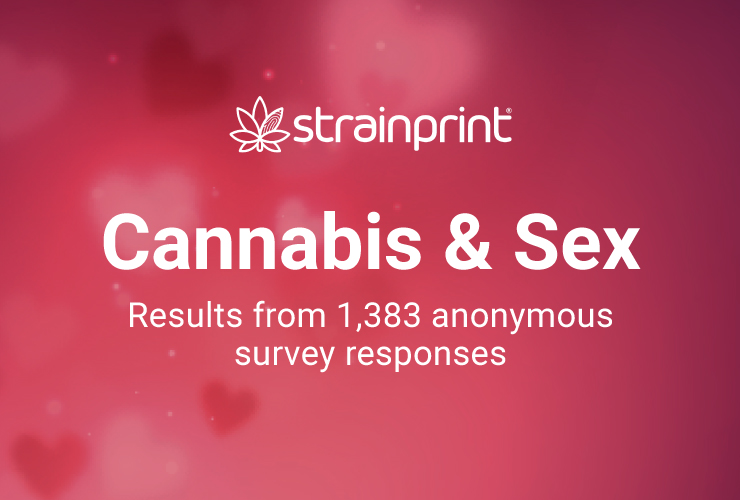 Written by Mirna
Since ancient times cannabis has been used as an aphrodisiac, as well as to treat issues with sexual function and pain when it comes to sex.
This Valentine's Day we sent out a survey to our Strainprint App users, asking if they use (or ever have used) cannabis during or before sex, to enhance arousal and pleasure. In 24 hours we received 1400 responses, almost 75% of which responded that they had indeed used cannabis to enhance their sex life, and almost 20% use it every time they have sex!
Given multiple options to choose from, the way that people used cannabis to enhance sex varied- from increasing pleasure, to reducing the symptoms of menopause and impotence. 43% of people surveyed said that they used cannabis to increase their libido, and 53% said they did it to achieve a better orgasm. 41% said that they used it to help them better connect with their partner, and 26% of users surveyed used cannabis to increase endurance and stamina.
The way that people use cannabis with sex varied slightly, with smoked cannabis in the lead with 66%, although edibles were not far behind with 57%. With all the new products coming up in the recreational and medical markets (namely cannabis lubes, topicals and suppositories), it'll be interesting to see how quickly they become staples in the bedroom.
The overwhelming majority preferred a strain with a higher THC percentage, with almost 70% choosing THC dominant strains over CBD dominant or balanced ones. Our survey participants were split evenly, with 52% being female and 44% identifying as male.
If you're a #DataNerd who finds these survey results as interesting as we do, make sure you follow Strainprint to stay up to date on new surveys, blog posts, and to find out how you can participate and contribute towards furthering the science around cannabis.