Strainprint Technologies Partners with Cannabis at Work to Connect Job Hunters with Employers Exclusively Within the Cannabis Industry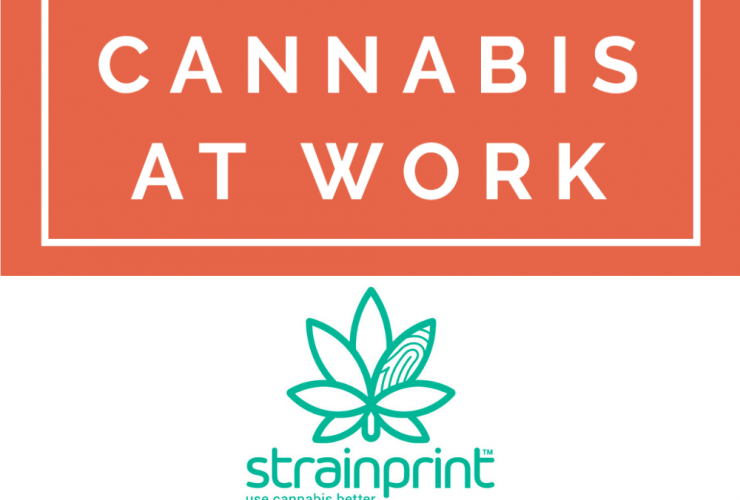 Written by Strainprint
Strainprint Technologies Partners with Cannabis at Work to Connect Job Hunters with Employers Exclusively Within the Cannabis Industry
Partnership to help place qualified candidates down the right career path  
FOR IMMEDIATE RELEASE
TORONTO (Feb. 26, 2019) – Strainprint Community, an interactive, online platform that provides education and support for the cannabis community is pleased to announce a partnership with Cannabis At Work (CAW), the leading source for cannabis jobs in Canada, delivering recruitment services, online industry training, and HR consulting services to the cannabis industry.
The Community is powered by Strainprint™ Technologies Ltd, the leader in cannabis data and analytics. Members can find job postings, up-to-date information, educational tools, articles, news, event listings, recipes, private groups, and discussion forums – all provided in a safe, moderated and stigma-free environment. The online forum has successfully leveraged their data insights and industry influence to become the go-to source for everything cannabis related.
"By nurturing relationships with industry leaders such as Cannabis At Work, we're able to provide a unique platform that makes it easier than ever for Canadians to find jobs exclusive to the cannabis industry," said Strainprint Co-Founder and Chief Creative Officer, Stephanie Karasick. "We can direct members to topics and articles that help find the right professional fit for each individual, like how to get into the industry, what employers are looking for, and how to apply."
Cannabis At Work will have their own forum on the Strainprint Community landing page linking to their website, making it faster for employers and job hunters to find the right match, and simplifying and improving the job search process. Their easy-to-use platform provides a database of cannabis-related job opportunities in Canada across all categories, from executives to growers to retail employees.  
"Aligning with the Strainprint Community connects us to an incredible network of like-minded people and enhances our ability to connect potential employees with great companies," said Cannabis At Work Founder and CEO, Alison McMahon. "Our objective is to connect employers with the employees they needed yesterday, and this partnership enables us to continue to deliver on that promise".
To begin the journey visit https://strainprint.ca/community/.
About Strainprint™
Founded in Toronto in 2016, StrainprintTM Technologies Ltd. is the leading demand-side cannabis data and analytics company. With the world's largest longitudinal, observational data-set of its kind and a mission to advance the scientific understanding of cannabis and its legitimization as a mainstream therapy, Strainprint helps medical cannabis patients and doctors to use cannabis in the most effective and responsible way possible. The StrainprintTM data platform supports global cannabis research and provides advanced business intelligence and treatment guidance to producers, retailers, medical practitioners, pharmacies, government and industry. Strainprint is HIPAA, PIPEDA and PHIPA privacy compliant, military-grade encrypted and all patient data is completely anonymized and at rest in Canada. Strainprint can be seamlessly embedded or integrated with most electronic medical records (EMR), point of sale (POS) and seed2sale software systems.  Strainprint Analytics is accessed by customer subscription. The Strainprint App is free to patients and can be downloaded from both the iOSApp StoreandGooglePlay Store. Strainprint was created by patients for patients, to learn more of the genesis of the app have a look at Steph's Story or visit us  .strainprint.ca,facebook,twitter,or linkedin.
About Cannabis At Work
Cannabis At Work is Canada's only recruitment, training and HR consulting firm focused exclusively on the cannabis industry. Since 2015, Cannabis At Work has been an industry leader, successfully placing qualified candidates, hosting onsite training and cannabis policy conferences, speaking at events, and fostering industry partnerships. Our mission is to elevate the conversation around working in the cannabis industry by helping people prepare for a career in this sector and connecting employers to qualified individuals. Learn more at cannabisatwork.com.
Media Contact
Jessica Moran
Director, Marketing & Communications
519-494-5379
Strainprint Technologies Ltd.
jessica.moran@strainprint.ca