Strainprint Announces The Formation of A Board of Medical Advisors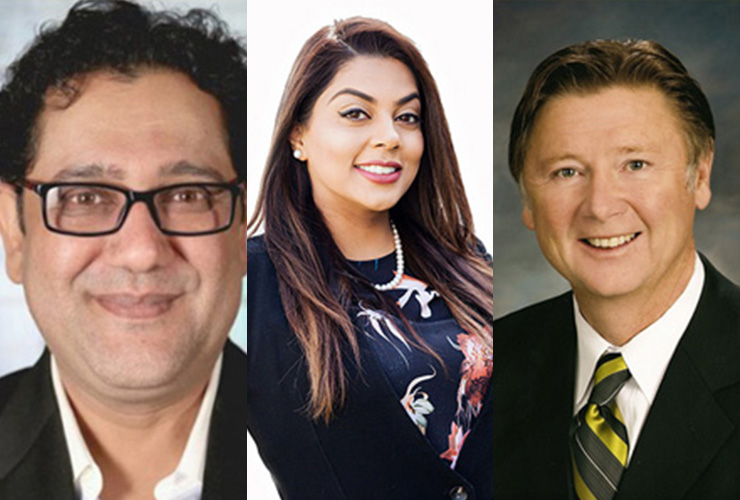 Written by Strainprint
Strainprint™ Technologies Ltd. Announces The Formation of A World-Class Board of Medical Advisors
TORONTO, July 11, 2017 /PRNewswire/ – Strainprint™, the leader in cannabis data collection, is pleased to welcome Dr. Lyle Oberg, Dr. Sana-Ara Ahmed, and Dr. HJ Raza to its Board of Medical Advisors. Strainprint™ works closely with its medical advisors to support patients, enhance research and advance the scientific understanding of cannabinoid therapy.
Dr. Lyle Oberg began practicing medicine performing surgery, anesthesia, emergency medicine and obstetrics. Over 15 years, he has held senior Ministerial portfolios for the Province of Alberta, including Minister of Social Services, Minister of Learning, Minister of Infrastructure and Transportation and Minister of Finance. Dr. Oberg is a founder of Verde Health, a pioneer in virtual clinic management and tele-health software and is currently CEO of Flowco Holdings with interests in licensed cannabis production across North America.
Dr. Sana-Ara Ahmed is a specialist in anesthesiology & pain medicine in private practice in Alberta, Ontario and British Columbia. Dr. Ahmed is an expert in the use of medical cannabis for pain management in Canada taking a holistic approach to chronic pain management. She is an established CME educator for physicians and health professionals regarding medical cannabis use.
Dr. HJ Raza, is an internationally respected physician, researcher, educator and activist with an MD and Ph.D in neuroscience research from The Mount Sinai School of Medicine and board certification in Internal Medicine from The NYU Medical Center. Dr. Raza is a teaching attending on faculty at The Johns Hopkins School of Medicine where he leads research focused on neuroscience and the human endocannabinoid system.
"We are honoured to have three incredibly respected and passionate physicians join us to advance our platform. Their credibility and experience will be instrumental as we work to legitimatize cannabinoid therapy and shape public policy," said Stephanie Karasick, Strainprint Founder and Chief Strategy Officer.
About Strainprint™
Founded in Toronto in 2016, Strainprint™ Technologies Ltd. Strainprint manages the gathering and analysis of real-time cannabis consumption data and ranks specific strain efficacy against conditions and related symptoms. Strainprint™ data supports cannabis researchers globally and provides advanced intelligence to licensed producers to optimize grow operations and to clinics to improve treatment recommendations. For more information visit www.strainprint.ca. facebook, twitter, linkedin
Media Contact
Jessica Moran
519-494-5379
Strainprint Technologies Ltd.
jessica.moran@strainprint.ca