Strainprint Launches New Cannabis App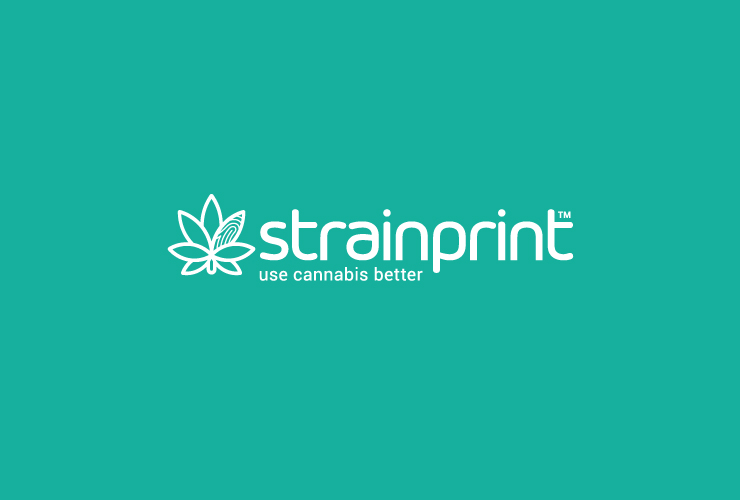 Written by Strainprint
PRESS RELEASE – Strainprint
TORONTO, April 6, 2017 /CNW/ – Strainprint Technologies Ltd. ("Strainprint™") — a leader in cannabis patient data collection — is proud to announce the launch of a revolutionary Cannabis Tracking APP & platform. The mobile APP has been created by patients for patients and is now available for both Apple iOS & Android.
Strainprint™ enables cannabis patients to track and understand the efficacy of their cannabis use by strain, quantity, method of ingestion and dose. Using standardized pain scales, this much-needed data will help patients use cannabis more effectively and help clinicians to better tailor therapeutic regimens. Strainprint's database contains all strains and products available under the Access to Cannabis for Medical Purposes Regulations program (ACMPR). Patients can also add their own unique/personal strains.
The HIPAA and PIPEDA compliant solution is identifying valuable and fascinating efficacy trends across a variety of medical conditions. This information will enable patients, producers, clinicians and other supply chain partners to better understand the needs of patients and how specific cannabinoids affect a multitude of conditions.
"Strainprint™ helps patients and medical practitioners to better understand how specific cannabis genetics and ingestion methods provide the best therapy for over 170 applicable medical conditions," said Alexander Repetski. "By using this data to fine-tune their treatment, Strainprint™ will assist in improving the quality of life for those using cannabis. The academic community will also benefit greatly from this tool, and will assist to accelerate research efforts and further enhance the understanding of cannabis," he added.
"The importance of this real-time crowd-sourced data is integral to both governmental bodies and the academic community to accelerate research efforts and further enhance the understanding of cannabis," said Strainprint™ President & Chief Technology Officer, David Berg. "With the pending legalization of recreational cannabis in Canada, the data acquired by Strainprint™ also holds significance in determining many facets of regulations concerning public health and safety," he added.
"Strainprint™ was created out of necessity. As a patient who had limited knowledge about cannabis, the need for a tool to help guide and enhance treatment seemed almost essential. It didn't exist, and that's why we spent several years developing it. We're continually improving the software to ensure a simple and rewarding experience," said Stephanie Karasick, Founder & Chief Patient Advocate.
A new version of the App will be released in the coming weeks with an exciting Loyalty Program, where users can redeem accumulated points for cannabis-related products and merchandise.
About Strainprint™
Founded in Toronto in 2016, StrainprintTM Technologies Ltd. is a Toronto-based software company providing enterprise grade analytics and consumer solutions for the medical cannabis industry. Strainprint manages the gathering and analysis of real-time cannabis consumption data and ranks specific strain efficacy against conditions and related symptoms. StrainprintTM data supports cannabis researchers globally and provides advanced intelligence to licensed producers to optimize grow operations and to clinics to improve treatment recommendations. For more information visit www.strainprint.ca, facebook, twitter, linkedin
Media Contact
Jessica Moran
519-494-5379
Strainprint Technologies Ltd.
jessica.moran@strainprint.ca