Innovation Israel: 4 Big Updates on Medical Cannabis In Israel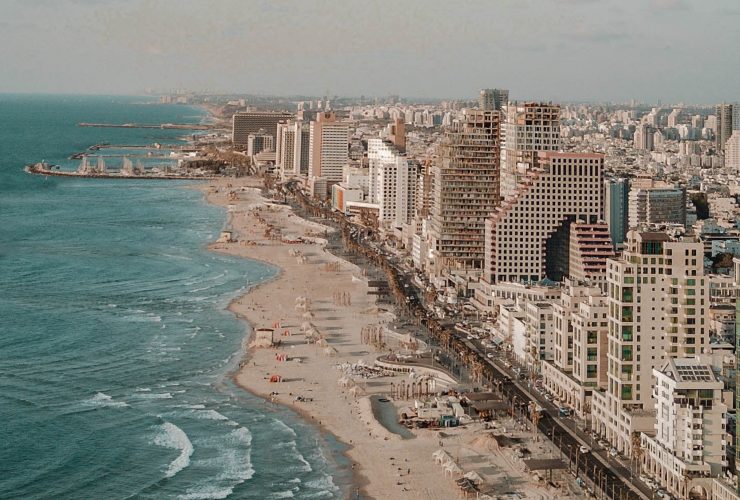 Written by Strainprint
Innovation Israel: 4 Big Updates on Medical Cannabis In Israel
By: Alana Armstrong
"The cannabis industry today is what the cyber industry was ten years ago – Israel needs and can lead this industry, too"– Prof. Itzhak Harpaz, president of Max Stern Yezreel Valley College
Israel's connection with medical cannabis is long, varied, and rich with potential. Not only is Israel is leading the world in medical marijuana research, but it could also become Israel's next big growth industry.
Although the country has been a world-leading hub of medical cannabis industry research and development (R&D), it gets little media coverage.
Many medical cannabis users in legal jurisdictions around the world don't yet realize the debt of gratitude they owe for the work done by doctors, researchers and innovators in the nation of Israel.
Researchers in Israel have shown that cannabidiol, or CBD,  a naturally occurring cannabinoid constituent of cannabis, work on epilepsy, osteoporosis, and all sorts of pain.
Israel has been developing its medical cannabis industry for longer than any other country in the world. In 1963, tetrahydrocannabinol or THC, the primary psychoactive compound in cannabis, was discovered by the studious, soft-spoken Israeli chemist Raphael Mechoulam, who emigrated from Bulgaria just after the Holocaust.
While Canadaand the United Stateshave maintained arduous restraints on the study of cannabis, Israel has been studying cannabis for decades. It is thanks to Israeli researchers that the plant and its compounds have gained some legitimacy as a viable medicine, but the work has just begun.
There is a global need for more clinical studies that meet the most rigorous standards of scientific research. An estimated 46,000 Israeli patientsare signed up to receive medical cannabis, and thousands more are on a waiting list.
Medical Cannabis Startup Culture
Israel has a reputation for fostering an advantageous ecosystem for startups. Moreover, considering Israel's leadership in agriculture and farming tech, water tech, medicaland pharma, it seems logical that Israel is leading the world in cannabis tech and research.
The government offers support in the form of public and private partnerships, grants, and tax breaks have made the country a hotbed of innovation complemented by one of the deepest talent pools in the world. Aiding in cannabis tech is Israel's favourable regulatory climate, are the various forms of startup support from the government and a speedy permitting process with few roadblocks make Israel very attractive to cannabis companies, both foreign and domestic.
Teaching a New Generation
The Max Stern Yezreel Valley College, located between Afula and Nazareth, has announced a new programthat will allow students to pursue a B.A. in Behavioral Scienceswith a specialization in medical cannabis. Graduates of the program are expected to play a vital role in populating and growing one of Israel's "most prosperous industries." The course will train graduates in a new field of medicine—topics include medical cannabis production, medicine, pharmacology, and economics and law—meanwhile academizing the theme for the very first time. Students will get hands-on experience in some of the most innovative cannabis research labs in the world, as well as cannabis farms, and production facilities.
Becoming the World's Grow House
The Israeli government recognizes the opportunity of becoming a global supplier of medical cannabis and has been working on legislation that will allow for the legal export of cannabis product to other countries. In November 2018, an Israeli government committee approved a first draft medical cannabis export law, and by January 2019, the government had approved exports of Israeli-grown medical cannabis to the worldwide legal market. This move should serve to satisfy a global legal market that is expected to be larger than US$145 billion by 2025.
Israel also sees the production of Israeli-made cannabis medicines as its next big industry, joining a global market that research organizations estimate at $17 billion a year and growing. Israeli medical cannabis company Together Pharma (TASE: TGDR) is one of the most recent recipients of a cultivation licensefrom Israel's Ministry of Health Medical Cannabis Unit for its Ashkelon farm. The company is just one of many vying for a permanent license for cultivation to aid in the production of cannabinoid medicines.
Answering Questions of Dosing 
One of the essential missing pieces to the cannabinoid medicine puzzle is the invention of a medical cannabis product that is as replicable and consistently doses as any traditional pharmaceutical. Israeli company Panaxia Pharmaceutical Industries Ltd. has begun a clinical trial for their sublingual cannabistablets. The tablets dissolve under the tongue and are absorbed quickly into the bloodstream, excellent for fast-acting relief from pain and epilepsy. If approved, Panaxia plans to launch the tablets in Israel in 2019, with distribution via pharmaceutical company Rafa.