CBD Oil – A revolutionary product or over-hyped snake-oil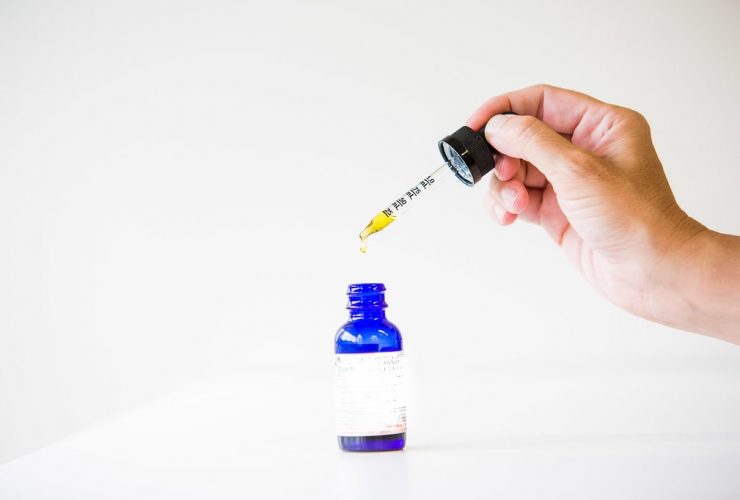 Written by Strainprint
CBD Oil – A revolutionary product or over-hyped snake-oil
By: Ashley Keenan
If you have a television or an internet connection, chances are you have heard of CBD, or Cannabidiol, one of the most popular cannabinoids found in cannabis plants. While studies are busy trying to determine the nitty gritty details on how CBD affects the human body, and in what doses, cannabidiol has been marketed heavily as a modern day cure-all. The vast list of health benefits claims and wide-spread availability of CBD have caused interest and intrigue from both consumers and industry alike, leaving many wondering if it is really worth all the hype?
What is CBD Oil?
There are two types of cannabis derived CBD oils, full spectrum and isolate. Cannabis plants go through an extraction process, usually involving a solvent like carbon dioxide, to make oil tinctures. These tinctures are made up of cannabinoids infused in a carrier oil, usually MCT oil, and are taken sublingually. Upon extraction there are multiple cannabinoids infused in the carrier oil, not just CBD, as the cannabis plant has more than 100 cannabinoids in total.
Full spectrum CBD oils do not remove those additional cannabinoids, such as CBDV, CBDA, THC, allowing consumers to benefit from the entourage effect, where the cannabinoids work together synergistically. For consumers who do not wish to have THC, they can get a CBD isolate where the additional cannabinoids have been removed through further processing. 
Potential Benefits of CBD
There are new benefits of CBD continuously being discovered and research is promising future of even more perks to be confirmed. Scientists are confident from research and clinical studies that CBD can help with the following:
Relieves pain
Reduces muscle spasms
Reduces inflammation
Eases withdrawal and aids recovery

Helps with chemotherapy side effects
Relieves anxiety and depression
Improves sleep
Eases psoriasis

 
While not yet fully researched, there are promising studies that show CBD may also help with seizures in children, the neurodegeneration of Alzhemier's disease, reduce blood pressure, and possibly even help prevent heart disease and the onset of type 2 diabetes. 
Buyer Beware, source matters
When it comes to where you buy your CBD, source matters. There are multiple processes that go into a final CBD product, from growth to extraction there are various stages that could be subject to potential contamination. Since CBD has become so popular, the market has become saturated with alleged CBD products that have gone through little to no regulated testing. Samples collected from illicit market sales have been shown to occasionally contain heavy metals, pesticides, and other contaminants. 
In Canada, you can purchase CBD through the Ontario Cannabis Store, or through a Licensed Producer if you are a medical patient. Any purchases of products from outside these sources are considered to be illegal. Legal CBD oils are regulated, meaning that they go through rigorous testing for quality assurance and potency so consumers know exactly what is inside.
So, it is worth the hype?
Honestly, the hype around CBD has not yet fully substantiated but there is definitely enough evidence to proceed with cautious optimism. It appears from multiple clinical studies, and anecdotal evidence from the lives of patients, that CBD has real potential to improve the quality of life for individuals with chronic health conditions. There is also promising evidence that CBD could be incorporated into an individual's health and wellness routine, allowing those without persistent medical issues to benefit from the cannabinoid as well.
See the different symptoms that CBD oils can be used for- download the Strainprint App.