The Next Five States to Legalize Cannabis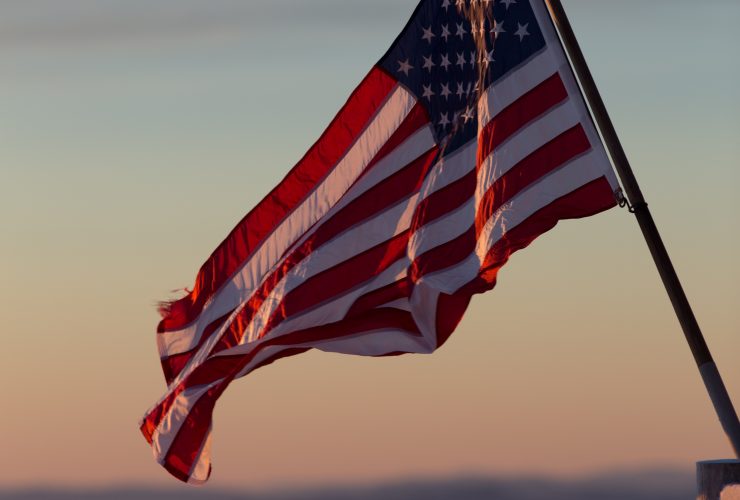 Written by Strainprint
The Next Five States to Legalize Cannabis
By: Ashley Keenan
One by one the states are turning green as cannabis takes America by storm. Unlike Canada, the U.S. doesn't have a federal legal framework, as a result there is a patchwork of laws differing from state to state. In America, states have some combination of decriminalization, medical cannabis programming, or completely legalized adult-use of the plant.
Recently, Illinois became the 11th state to green light adult-use cannabis sales, adding to their existing medical marijuana program. Illinois plans touse the revenuefrom their 34.75% excise tax towards expunging 770 000 minor cannabis crimes, as well as developing aid for minority business owners.
With the passing of legislation in Illinois, the cannabis industry is slowly growing nationwide. In fact, there are only 12 states left in the United States who have no approved cannabis legislation of any kind. The industry is definitely booming, leaving consumers and investors alike wondering which states will be next – here are our top picks for the next 5 states to legalize weed.
1 – New Jersey
New Jersey is turning out to be a mover and shaker in cannabis, passing 3 cannabis billsback in November 2018. New Jersey intends to build on their existing medical program, create a formal system of expungement for low level offences, and legalize recreational use in the near future. The garden state has plans to allow for delivery services, dispensary consumption areas, and only a 12% excise tax. There was traction behind the legislation to approve cannabis sales in 2019 but the vote fell flat on the Senate floor. New Jersey is one of only two states trying to pass legal cannabis sales through legislation and not ballot measures like other legal states.
2 – New York
New York state consumes the most cannabis in the entire country, according to 2018 economic study by tech company Seedo. The data shows that New York residents consumed 77.44 metric tons a year cannabis, double the consumption of legal city Los Angeles. While the state has not yet legalized recreational use, they have decriminalized possession of cannabis so carrying under 25 grams of the plant is a fine, not a felony. There interest is certainly there, with some even expecting that New York would become the 11th legal state, not Illinois. Alas the state will have to wait for new edits to the legislation before another vote on the topic. In a letterfollowing the failure of 2019 legislation, mayor Bill de Blasio guarantees that legal cannabis is coming to New York.
3 – Arizona
Arizona is hoping that the second time round is the charm for legalizing adult-use cannabis, which will most likely be on the 2020 ballot. Advocacy group The Arizona Marijuana Legalization Initiative have collected over 235 000 signatures to get the topic on the 2020 ballot. The ballot allows for the possession, consumption, cultivation, and sale of marijuana for adults who are at least 18 years of age as well as providing immediate relief of prior marijuana offences. After a failed vote in 2016, Arizona hopes to join Oregon and California, both managed to make legalization happen on the second time around. The Grand Canyon state currently has a robust medical community valued at $30-40 billion per year in revenue, however it remains a felony in Arizona to possess cannabis without a medical authorization.
4 – Florida 
Florida seems like a bit of a long-shot on legalization when you look at their current legal framework. Possession under 20 grams is a misdemeanour in the state, and anything over is prosecuted as a felony. They have found significant financial success in their medical cannabis program however it is strictly regulated to CBD only, with no products allowed containing more than 0.8% THC. The risk is full of reward should the state legalize recreational cannabis, Florida is projected to have one of the largest revenue-producing states within the legal cannabis industry. Advocacy group Regulate Florida has collected 57 555 signatures so far in attempts to get on the 2020 ballot.
5 – Ohio
Ohio wanted to be one of the first states to pass medical and recreational legislature back in 2015. Unfortunately the plan was too progressive for residents at the time, who were concerned about the allogagated 10 cannabis farms would take away from their agriculture industry. The vote failed 2-1 with people overwhelming against cannabis legalization. In 2016 Ohio successfully approved a medical cannabis infrastructure separate from adult-use legalization and largely decriminalized the plant allowing for possession up to 200 grams for a $150 fine.
Ohio has the potential to be hugely successful with projections estimately over 1 billion in salesand investors like Innovative Industrial Properties and MadMen Enterprises are buying up property in anticipation. They will have to wait until the 2020 ballot to try their hand at recreational sales again, as residents failed to obtain enough signatures for the 2019 ballot.
No matter if you are on team red, white, or blue, it seems most Americans are ready for more green states.