The A to Z Guide to Common Cannabis Terms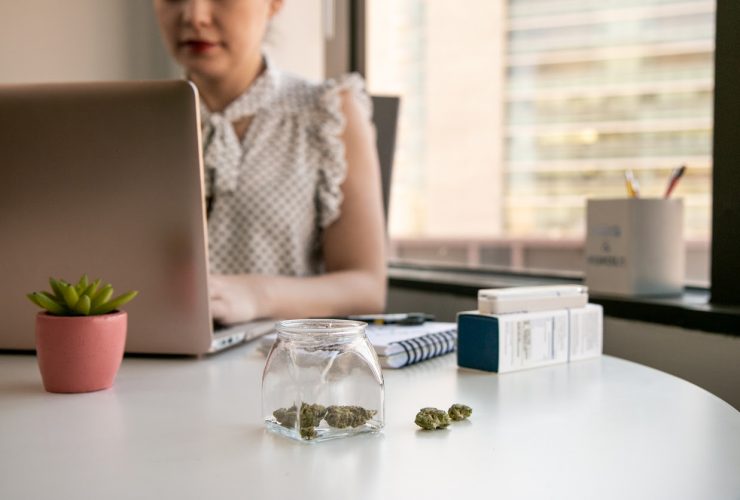 Written by Strainprint
The A to Z Guide to Common Cannabis Terms
So, you're trying to learn more about medical cannabis. Let's explore the components of the plant as you begin your informational journey:
The Background
There are over 100 chemicals found in the cannabis plant. Two major, more well known components of the plant are CBD and THC. However, there are other terms you may encounter when learning about cannabis. Here are some of those terms:
Cannabis sativa: This is the scientific name of the cannabis and hemp plant. Some plants in this category are used in the production of medical cannabis; others are called industrial hemp because they don't contain enough THC to be considered cannabis. Currently there are no regulated hemp CBD products available in Canada.
Cannabinoids: This term refers to a class of chemical compounds that act on cannabinoid receptors in the body. They include CBD, CBDA, THC, THCA and other active components of the cannabis plant.
CBD: This is the abbreviation for cannabidiol and is not classified as intoxicating. CBD is known to help manage seizures, anxiety and inflammation.
CBDA: This is the abbreviation for cannabidiolic-acid, the raw form of CBD. When heat is applied to CBDA it is converted into CBD through a process called decarboxylation. More research is needed on CBDA but the few studies that have been done show promise in treating inflammation and nausea, as well as having anti-cancer properties.
Terpenes: These organic compounds are found in many different plants, including cannabis, and contribute to the smell of the plant. Each terpene may also have its own medicinal effects. For example, myrcene is a terpene that is commonly found to have a sedative effect.
THC: This is the abbreviation for tetrahydrocannabinol. THC is the cannabinoid responsible for the high associated with cannabis. However, it also provides many medicinal qualities like pain and nausea relief.
THCA: This is the abbreviation for tetrahydrocannabinolic acid, the raw form of THC. When heat is applied to THCA it is converted into THC through a process called decarboxylation. More research is needed on THCA but it has shown promise in treating numerous health conditions with less psychoactive effects than THC.
Learn More
Before you consider using any form of cannabis, it's important to learn as much as you can about the plant. While there are numerous known medicinal effects of cannabis, each person reacts differently to the various components of the plant. By educating yourself, you'll be able to make more informed decisions about your health. Your healthcare provider should also be able to give you suggestions of what to look for with the percentage of CBD, THC, and other major components in various products. If you're curious about cannabis, the Strainprint Community is a safe space to ask questions and have honest conversations.