Strainprint™ Technologies Ltd. ("Strainprint") Launches its Strainprint Analytics Business Intelligence Platform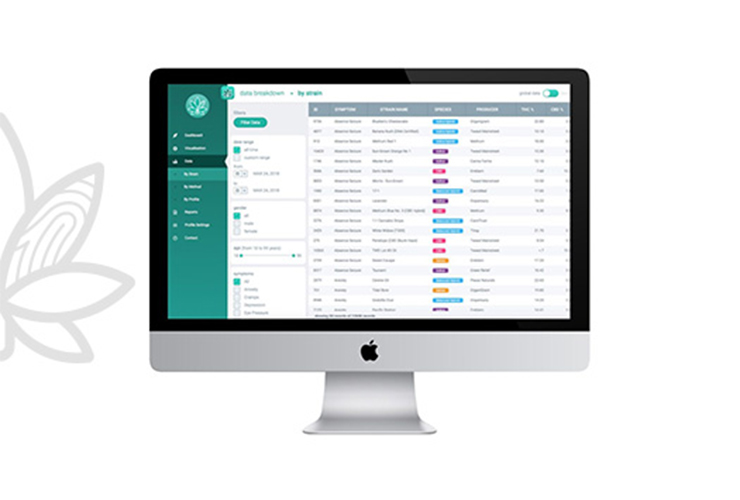 Written by Strainprint
PRESS RELEASE: 
TORONTO, March 28, 2018 /CNW/ – Strainprint, the leader in cannabis data collection and strain efficacy reporting, is thrilled to announce the launch of Strainprint Analytics, a powerful web-based data platform for visually mining the world's largest data set on strain efficacy and real-time patient use. On March 27, Strainprint gathered with key Members of Parliament, Health Canada and cannabis industry leaders at the Rideau Club in Ottawa for the launch of Strainprint Analytics to demonstrate Strainprint's ability to support public policy for both medical and recreational cannabis use across North America, based on factual data and analytics.
The Strainprint Ecosystem starts with its renowned mobile journaling app where tens of thousands of patients have tracked almost 400,000 medical records from lab-verified strains generating 6 million data points on cannabis strain efficacy. Strainprint Analytics is the ground-breaking, web data platform for real-time, visual insight into the aggregate and anonymized data.
Strainprint Analytics is available by subscription in 2 editions: The Producer Edition is for growers and retailers and provides market intelligence and decision support tools for optimizing production and rewarding engaged customers; The Clinic Edition is for clinicians, health practitioners and researchers, delivering treatment guidance tools that help maximize clinic throughput and profitability. It's also the place where subscribers can conduct targeted clinical research by specific symptom or cohort.
"We are beyond excited to launch the Strainprint Analytics data platform", said Dave Berg, President & CTO of Strainprint. "Our development team has been working diligently over the last 6 months to deliver this first-of-its-kind tool to the Cannabis Industry. We look forward to continuing to support licensed producers, clinics, retailers, pharmacies and government with real-time decision support tools, while continuing to help thousands of ACMPR patients to lead healthier lives."
"We were so pleased to be joined last night by esteemed members of government and Industry leaders to celebrate this important company and industry milestone." Added Andrew Muroff, CEO of Strainprint.
About StrainprintTM:
Founded in Toronto in 2016,StrainprintTM Technologies Ltd. is the leading demand-side cannabis data and analytics company, gathering real-time cannabis consumption and efficacy data on lab-verified strains. StrainprintTM data supports global cannabis research and provides advanced business intelligence and treatment guidance to producers, retailers, medical practitioners, pharma, government and industry. Strainprint is HIPAA, PIPEDA and PHIPA privacy compliant, military-grade encrypted and all patient data is completely anonymized and at rest in Canada. Strainprint can be seamlessly embedded or integrated with most electronic medical records (EMR) and seed2sale software systems. Strainprint Analytics is accessed by customer subscription. The Strainprint App is free to patients and can be downloaded from both the iOS App Store and GooglePlay Store. www.strainprintanalytics.com. facebook, twitter, linkedin
For further information: Media Contact: Jessica Moran, Strainprint™ Technologies Ltd., Jessica.moran@strainprint.ca, 519-494-5379