Strainprint Patient Profile: Jennifer Raymond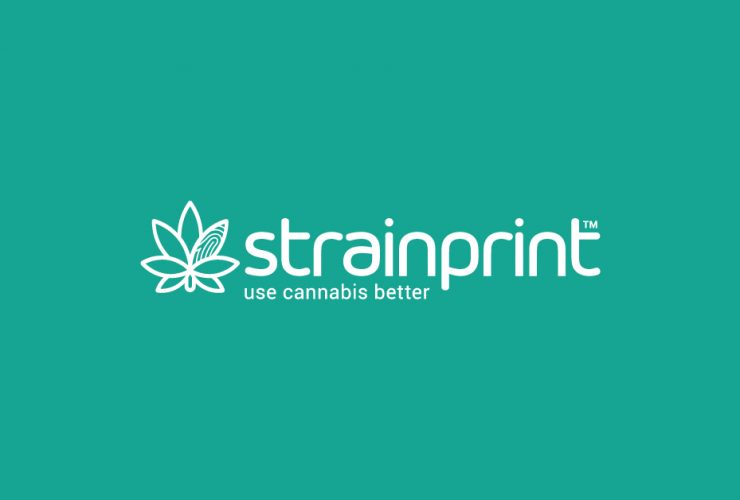 Written by Strainprint
Strainprint Patient Profile: Jennifer Raymond – How Medical Cannabis Changed My Life – Living Symptom Free
The best part about Strainprint is the fact that we get to support patients on their medical cannabis journey, help them live symptom-free and meaningful lives. This is a cause we are passionate about and we love hearing the profound stories from our app users.
Out of that passion, comes our patient profile focused blog series which will profile our app users' medical cannabis journeys, how medical cannabis is improving their lives, and how those that are facing similar challenges can share in and learn from others.
To kick off our first in the series of patient profile blog posts, we caught up with medical cannabis patient, and Strainprint app user, Jennifer Raymond.
Jennifer's Journey
Jennifer is a 32 year old wife, mother of two active boys (aged 4 & 16 months) from Lethbridge, Alberta, Canada and though she is a Graphic Designer by trade Jennifer recently started her own Doula business, Prairie Mama Birth Services.
In her spare time (if and when she has any) Jennifer enjoys spending time with her family…..and sleeping (which is hard to do at this stage in her life!)
Her journey started back in January when she started to feel debilitating pain, pain so horrible that often she wasn't able to function, instead she would retreat to the kitchen, sit on the floor and cry quietly (so her children couldn't hear her).
Eventually, after extensive medical testing Jennifer was diagnosed with a very rare type of arthritis in addition to severe psoriasis which comes and goes. Alongside the flare ups comes spots on her body, as well as severe joint pain. The medical term for her condition is psoriatic arthritis.
She was given several prescriptions which did at first help with inflammation. The challenge was the medication only worked for a temporary period of time, and then eventually stopped providing any relief at all.
Jennifer was at a loss, with two young children, a full time job and incapacitating pain, so much so that she could not even pick up her 16 month old son. Her husband suggested she try medical cannabis.
Initially she was quite reluctant to try it. She'd never tried cannabis before and remained unreceptive to the idea for a period of time. Eventually her options ran out and she decided to give it a try.
In Jennifer's words: "It worked like a hot damn." Currently, she takes oil 4 times per day and has also been vaping.
She goes on to say, "I can now actually function and not been constantly cringing in pain. I am finally able to be the mother and wife that I am meant to be, in addition to being able to work on my passion of becoming a practicing doula, using cannabis has completely transformed my life."
"I can now sit and play with my boys, pick them up, and be the mom I want to be. It's made my life worth living again." Jennifer added.
Jennifer & the Strainprint App
Jennifer started using the Strainprint app fairly soon into her medical cannabis journey after she got her first oil. She came across the app by doing a Google search. Having never used cannabis before she found the app incredibly helpful in tracking how each strain impacted her daily life.
In addition, due to the debilitating pain caused by arthritis, though the clinic gave her a journal to keep track of her intake, she could barely hold a pen and write due to the pain. When using Strainprint, with a few small taps of her phone screen, Jennifer was easily able to track her sessions.
She also had a design appreciation for the app: "Being a graphic designer I loved the clean look of the app, and the fact that it was easy to use. I also carry my phone everywhere for work, so I don't have to worry about carrying around a paper journal." Jennifer said. "My favourite feature is the pop-up notifications that ask how I'm feeling. I also love that fact that I have a tool to take back to my clinic to show them the amazing results I've been getting, what is working well, and what isn't working so well."
Jennifer uses the app every day, ensuring that she tracks each and every session. An added benefit for being such a loyal user, is that she's earned a bunch of points and most recently got a free vape which she's been putting to good use.
Advice from Jennifer
"If I could give one piece of advice to anyone suffering from a medical condition that isn't being effectively treated, is to open your mind up about medical cannabis and give it a try. My only regret is that I didn't try it sooner. It's been a complete game-changer and has allowed me to live my life to the fullest, symptom free."