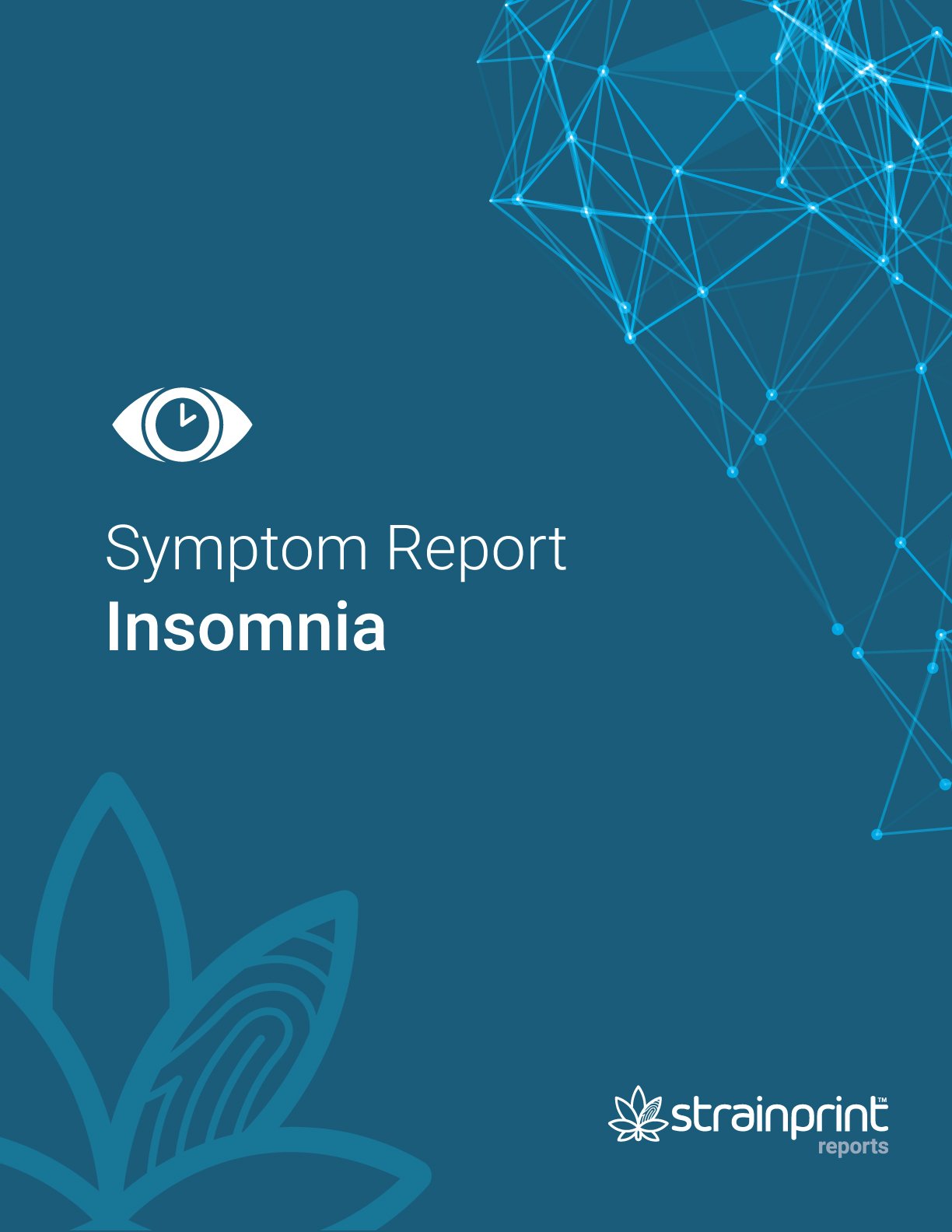 Report Statistics
Methodology:  35,016 Insomnia Patient recorded sessions
Efficacy Calc: XY
Statistics Used: Chi Square, T Tests
This report will allow the Producers, Healthcare Professionals, and Researchers to have a better understanding of how medical cannabis patients are treating insomnia with cannabis. It will provide an in-depth look at specific treatment behaviours and preferences that various demographics have demonstrated as they have journaled their cannabis treatment progression with the Strainprint app. It will also give you a glimpse under the microscope to see what compounds and chemicals in the cannabis plant are reported to be the best for insomnia. The most informative insights have been hand-picked to deliver a useful tool to help with cannabis treatment guidelines.
Key Takeaways:
On average, cannabis improves sleep by 45% and shows great promise as a potential adjunct therapy.
The largest number of patient recorded sessions among females is 35-54 year olds while among males, it's 18-34 year olds.
Analysis of THC and CBD ratios among the top-reported chemovars also vary widely–and even more so between men and women.
Questions answered in the report:
• How common is it to treat insomnia with cannabis?
• How effective is medical cannabis for insomnia?
• How do age and gender impact the efficacy of cannabis?
• How effective are different consumption methods(smoking, vaping or oil) of cannabis on insomnia?
• How does cannabis treatment for insomnia vary across Canada?
• How do age and gender impact the cannabis products used to treat insomnia?
• What other issues are insomnia patients treating?
• Can a Sativa strain be used in the treatment of insomnia?
• What is the optimal THC and CBD ratio to treat insomnia?
• What Terpenes are most prevalent in products used to treat insomnia?