Medical Marijuana Data
and Analytics for Clinics
Over 1.3 million sessions collected so far – Strainprint's clinic edition gives you direct access to our Cannabis Big Data.
Cannabis is a complicated medicine
There are many strains, products, and chemovars so product selection is difficult
It's time consuming to extract accurate information from your patients
Most patients won't use a hand written cannabis journal
Recommend the Strainprint App to your patients
Gain instant and realtime access to your patient's usage reports
Use our "Strain Recommendation Engine"
Let's talk operational efficiencies!
We know that you can't put a price on patient success but you can put a price on calculatable metrics! Use this ROI calculator to understand how much more efficiently Strainprint can make your clinic operate.
We have 4 packages to suit any sized clinic.
Local data access
25 patients/month
50 strain/product searches/month
50 symptom searches/month
Local data access
Unlimited patients/month
100 strain/product searches/month
100 symptom searches/month
Local & Global data access
Unlimited patients/month
Unlimited strain/product search
Unlimited symptom search
Dynamic data tables
Strain/product based reports
Unlimited patient reports
Local & Global data access
Unlimited patients/month
Unlimited strain/product search
Unlimited symptom search
Dynamic data tables
Strain/product based reports
Unlimited patient reports
Branded app
Branded loyalty program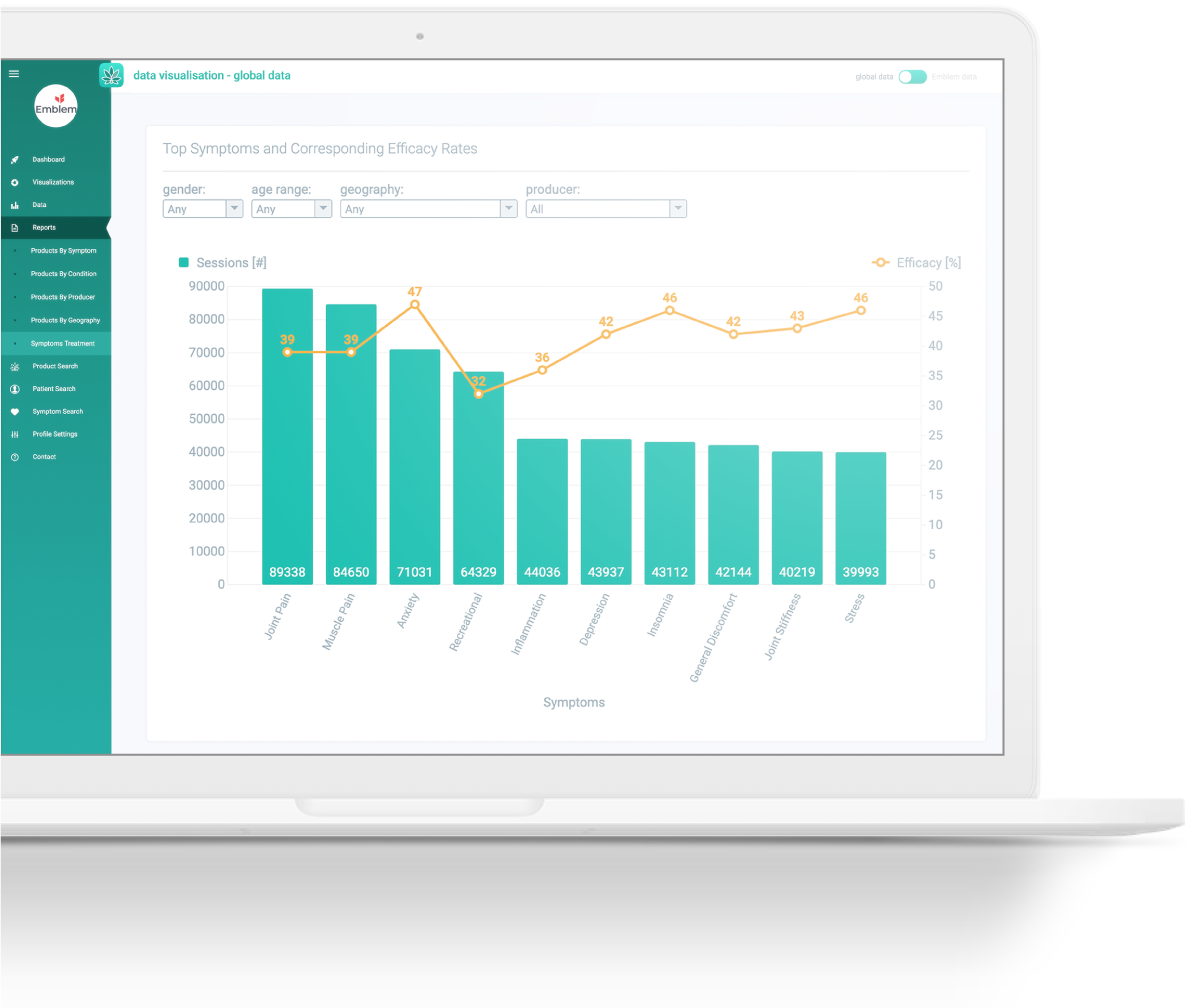 Features
Custom-branded (white-label) versions available
Cleansed and verified data to ensure integrity
Research-ready with custom surveys and polls
Geo-tagged for jurisdictional compliance
HIPAA, PHIPA & PIPEDA privacy compliant
Integrates with third-party Seed-to-Sale, EMR and ecommerce solutions
Based on lab-verified strain composition