Customized for
Clinicians and Researchers
The ultimate cannabis data resource for medical professionals and researchers
Access
Symptom-to-Strain
Decision Support
Personalize and improve the treatment outcome of each patient visit easier than ever before - while increasing clinic efficiency and profitability.
Monitor
Treatment Efficacy
Extract more accurate patient feedback and improve doctor/patient engagement. Customize and create your own loyalty program and provide redeemable benefits and merchandise.
Conduct
Clinical Research
Understand your patient outcomes better. Conduct targeted clinical research based on condition, symptom or treatment using real-time data.
Visualize Your
Patient Experience
in Custom Reports
Access real-time data and analyze records to provide optimal treatment. Sort by gender, age, medical condition, symptoms, strains, administration methods, effectiveness as well as treatment frequency.
WHY CHOOSE STRAINPRINT ANALYTICS?
Features
Custom-branded (white-label) versions available
Cleansed and verified data to ensure integrity
Research-ready with custom surveys and polls
Geo-tagged for jurisdictional compliance
HIPAA, PHIPA & PIPEDA privacy compliant
Integrates with third-party Seed-to-Sale, EMR and ecommerce solutions
Based on lab-verified strain composition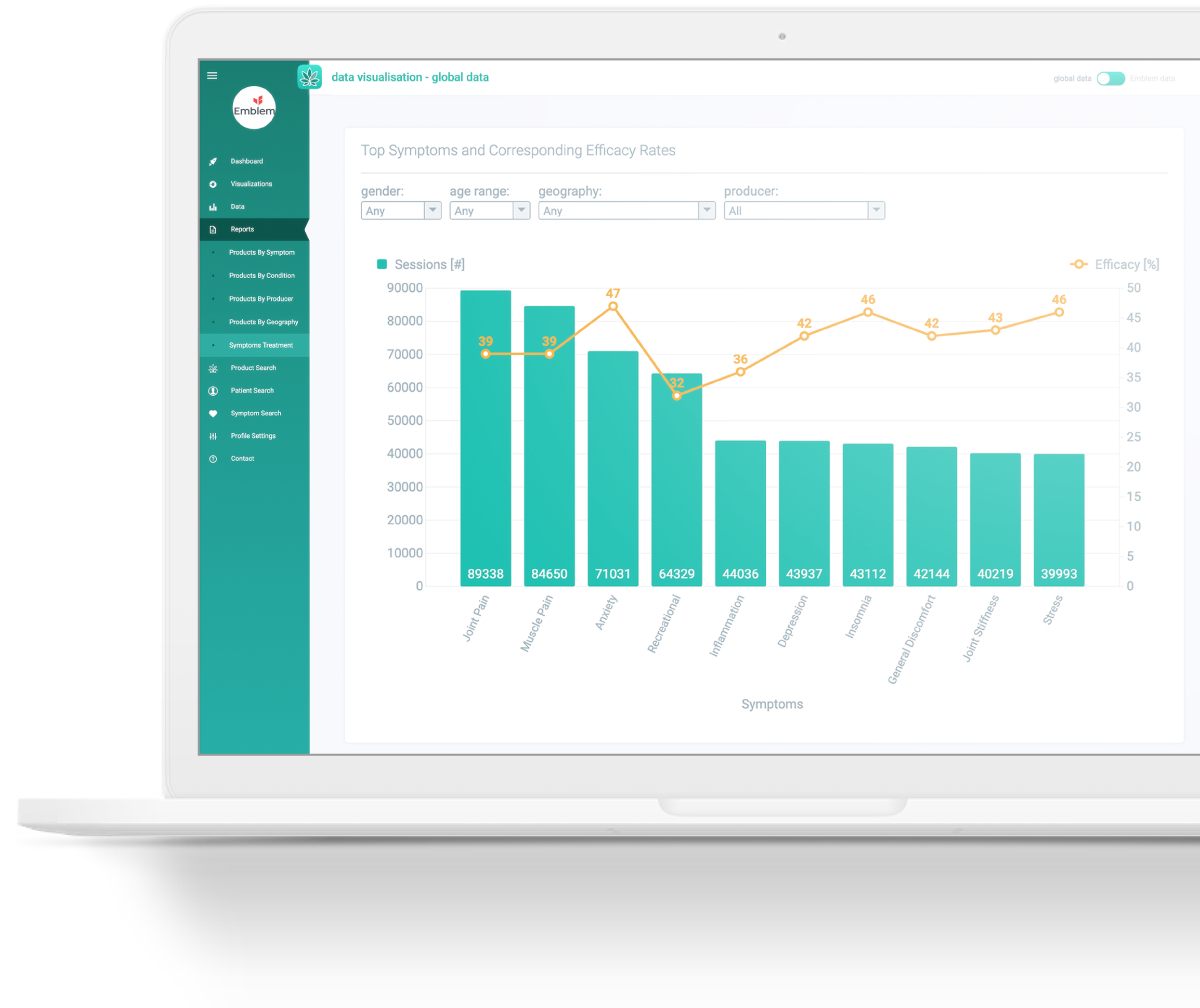 Understand Cannabis Better