who we are.
Our mission is to help people use cannabis in the most effective way possible. By guiding patients to track their own cannabis intake, we will help to refine and improve treatment. It is our aim to advance the scientific understanding of cannabis and its legitimization as a therapy.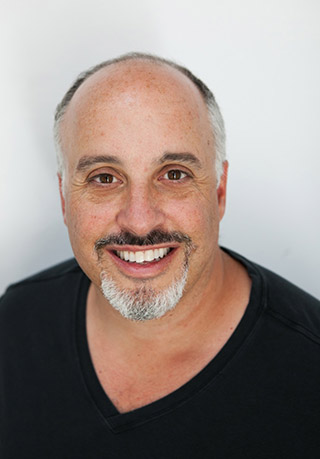 David Berg
President & Chief Technology Officer
As President and Chief Technology Officer at Strainprint David is responsible for the on-going development of the Strainprint application and emerging analytic products. David works directly with the company's developers, customers, partners, physicians and clinicians to deliver on the vision of a crowd sourced medical cannabis tracking ecosystem. David has a broad technical and business background with over 20 years of experience managing product and engineering teams for major multi-national technology companies. David has spent the last 3 years working in the medical cannabis industry and has experience working in commercial cultivation and distribution in Holland, Jamaica and Canada. David has a degree in finance and marketing from York University and a Masters in Business Administration from the University of Windsor.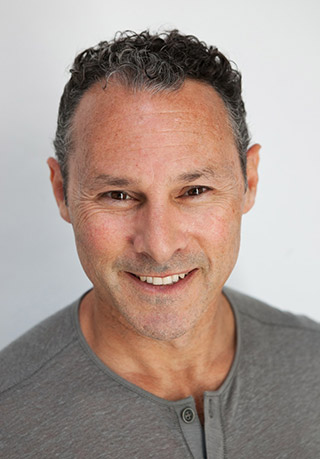 Andrew Muroff
CEO
Andrew is a hands-on entrepreneur that has led public and private technology companies since 1995. To Strainprint, he brings deep corporate and financial experience, broad expertise across regulated cannabis markets in Canada and the U.S., and a passion to help people. He is a published legal author with graduate degrees in Business and Law and is a member of the State Bar of Michigan. Hailing from "South Detroit" - a.k.a. Windsor, Ontario – Andrew and his wife of 20 years have 2 amazing kids with whom they explore the world. In his spare time, he builds custom electric guitars and regularly performs in a number of rock and roll outfits.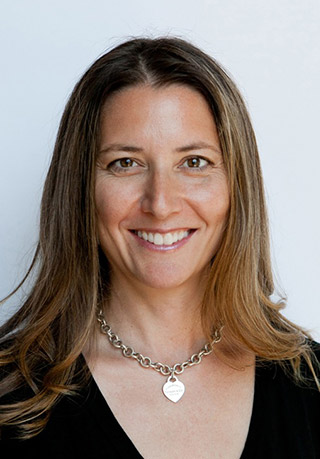 Stephanie Karasick
Founder & Chief Strategy Officer
Stephanie was born and raised in the suburbs of Montreal, and left shortly after getting her degree in Graphic Design. She moved to Toronto, working as a copywriter at Leo Burnett, Saatchi & Saatchi, JWT, Taxi, and MacLaren McCann over a span of 15 years. Somewhere in that time, she began studying photography, left the corporate world to work as an editorial and family photographer, and a mom. The idea for Strainprint came to her after her first few months of using medical cannabis, when she was noticing how little information and scientific validation there was on various treatments.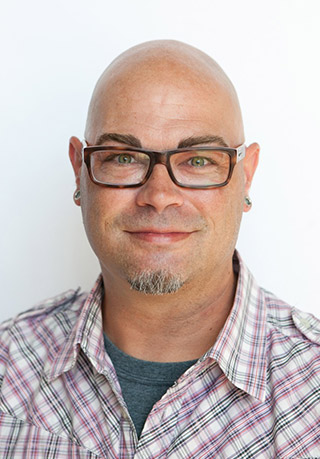 Alexander Repetski
Chief Communications Officer
Alexander Repetski is an entrepreneur, media production artist and communications strategist. He is not a scientist, but did minor in science in film school. Years ago, he began researching cannabis as an analgesic to control his own arthritis pain.

This interest became increasingly important in 2012 when his daughter Gwenevere was diagnosed with intractable epilepsy. He came across cannabis while researching various areas of neuroscience in an effort to understand treatment options. After repeated failures of traditional therapies, he has successfully treated Gwenevere's seizures with specialized cannabis cultivars, extractions and formulations. As a result of his research and media appearances he is regularly asked to speak about his experiences and findings to audiences both within the cannabis patient community and within the academic world.

He enjoys hugs from his children and new ideas.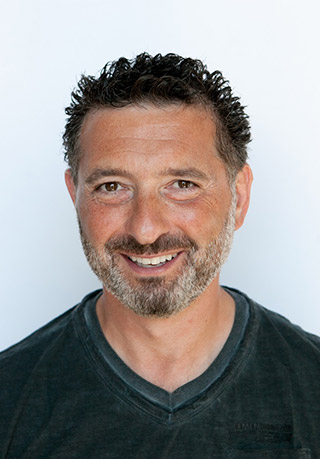 Evan Karasick
Chief Product Officer
Evan has been an innovator in the digital space for more than 20 years. Along with his expertise and passion for Strainprint, Evan is the principal and founder of Channel 1 Media, a digital marketing agency that specializes in the creation of customized sales tools for over 180 sports franchises and venues in North America and Europe. Born and raised in Vancouver, BC, Evan holds a B. Comm in Urban Land Economics from the University of British Columbia, and a Piano Performance Degree from The Royal Conservatory of Music. He currently makes his home in Toronto, with his wife and two daughters.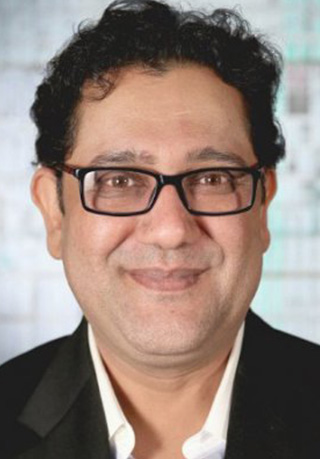 Dr. HJ Raza
Medical Advisor
Dr. HJ Raza, is an internationally respected physician, researcher, educator and activist.  His 25 years of professional experience began with completion of his medical education (MD) and neuroscience research (Ph.D) degrees at The Mount Sinai School of Medicine with training and board certification in Internal Medicine at The NYU Medical Center.  Thereafter, Dr. Raza was appointed to a faculty position as a teaching attending at The Johns Hopkins School of Medicine where he engaged in academic clinical practice and continued his research focusing on neuroscience and the human endocannabinoid system, which he continues to this day.  Dr. Raza derives fulfillment by leveraging his extensive knowledge, experience and wisdom to anticipate what others cannot in the Cannabis therapy and monitoring space and by successfully implementing diagnostic and therapeutic solutions amid significant unmet healthcare needs and therapeutic chaos.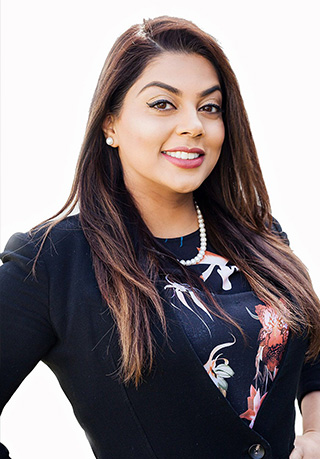 Dr. Sana-Ara Ahmed
Medical Advisor
Dr. Sana-Ara Ahmed is a specialist in Anesthesiology & Pain Medicine in private clinical practice in Alberta, Ontario and British Columbia.  She received her M.D. from the University of Saskatchewan in 2006 & completed her Anesthesiology residency training in 2011 at the University of British Columbia in Vancouver, BC. Dr. Ahmed has worked as Staff Anesthesiologist at both St. Paul's Hospital in Vancouver & St. Michael's Hospital in Toronto and also completed a Fellowship in Medical Education from the University of Toronto in 2013. Dr. Ahmed has spent many hours teaching crisis resource management to physicians and had the opportunity to direct University of Toronto residents at the Li Ka Shing Knowledge Institute Simulation lab in Toronto.  A budding entrepreneur, Dr. Ahmed decided to undertake Interventional Chronic Pain training in 2015 and has expanded her clinical practice to include a holistic approach to chronic pain management.  Her passion to educate and share knowledge has established Dr. Ahmed as an expert in the use of medical cannabis for pain management in Canada.  She is an established CME medical educator for physicians and allied health professionals regarding medical cannabis use. She is a west-coaster at heart and loves the mountains, yet still feels the pull of urban life in Toronto bringing her back frequently to enjoy the city for it's great food scene and vibrant city life.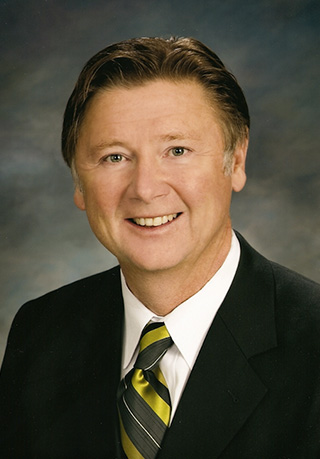 Dr. Lyle Oberg
Medical Advisor
Dr. Lyle Oberg brings a wealth of political, medical and business experiences to Strainprint. A graduate of the University of Alberta School of Medicine, he began practicing medicine in 1983, performing surgery, anesthesia, emergency medicine and obstetrics. Since 1993, he has had a profound influence on public policy in health care and education in Canada, first as the chair of former Premier Ralph Klein's Council on the Family and later Chair of the Standing Policy Committee on Healthcare Restructuring. Over 15 years, he has also held several senior Ministerial portfolios for the Province of Alberta, including Minister of Social Services, Minister of Learning, Minister of Infrastructure and Transportation and Minister of Finance where he oversaw a budget of $38 billion and an asset portfolio of $74 billion. Dr. Oberg is a founder of Verde Health, a pioneer in virtual clinic management and tele-health software and is currently CEO of Flowco Holdings with interests in licensed cannabis production across North America.