strainprint ambassadors.
Strainprint Ambassadors are leaders in the cannabis industry driving research, advocacy and education. All anonymized trend data from Strainprint Ambassadors becomes part of the Strainprint community for the betterment of cannabis patients everywhere.
Strainprint Research Ambassadors are qualified researchers that use Strainprint's revolutionary data gathering and analytics tools to conduct observational studies in relation to specific medical conditions using cannabis as a therapy. These studies are driving development of next generation cannabis therapies. Ambassador researchers get a study-specific version of the Strainprint outcomes tracking mobile app through which they can interact directly with participating patients. Segregated, confidential permission-based patient data is accessed through Strainprint's upcoming web-based clinical interface and analytics platform.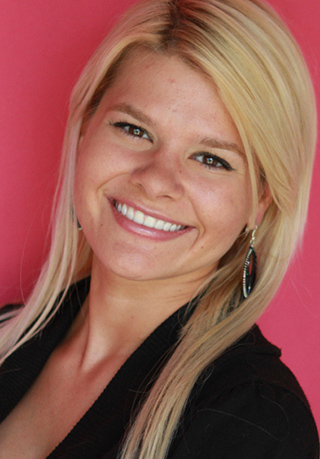 Dr. Michele Ross, PhD
Study Overview
Women's Health and Marijuana Efficacy Data Set (WMEDS) Study. This is the first large-scale clinical study of cannabis and women's health in the world.

Women's health is an area of medicine underserved by current medical treatments, leading women to suffer in silence. Over 86% of women have painful periods, 25% have chronic pelvic pain lasting more than 6 months, and 1 in 10 suffer from endometriosis. 1 in 8 women will develop invasive breast cancer, yet a ground-breaking treatment has not been developed in over 20 years. In 2020, 50 million American women will be post-menopausal, yet few advances have been made in treating menopause without hormone treatment. Clearly a new approach to women's health is warranted.

There is strong anecdotal evidence in women as well as research in rodents to support a role of the endocannabinoid system (eCS) in women's health. All components of the eCS is present in the female reproductive system, with levels of the endocannabinoid anandamide reaching their highest levels in the uterus. The eCS is tightly linked to estrogen levels that fluctuate with the menstrual cycle and menopause, and eCS dysfunction may be linked to medical conditions impacting women. Finally, women who self-medicate with cannabis report symptom relief in menopause, pelvic pain, and many other conditions.

The WMEDS Study is a long-term health study focused on safety and efficacy of cannabinoid medicine in women. The WMEDS Study will consist of a an observational registry powered by Strainprint, surveys, and clinical research trials. We are looking to enroll thousands of women in the United States over several years.

The exploratory aims of this research study include: 1) Assessing the impact of cannabis use in women on quality of life across the lifespan 2) Determining the safety of use of cannabis products in women taking hormonal contraceptives or hormonal replacement therapy 3) Examining the effectiveness of different cannabis products, routes of administration, and cannabinoid ratios on relief of conditions and symptoms including endometriosis, menopause, autoimmune disorders, mood, and treatment of breast and ovarian cancer.

This large-scale, multi-state study is expected to net huge returns on investment, as previous projects such as the Women's Health Initiative have. Our patient database will be mineable for future studies as well as available for recruiting patients for other studies. We expect many articles in peer-reviewed scientific journals and ancillary studies to be generated from the data generated from the WMEDS Study. Finally, we expect the WMEDS Study to lead to the development of commercial products and diagnostic tests that will greatly enhance quality of life for female patients, as well as change global government and institutional policies that currently restrict women's access to medical cannabis products.
Research Focus
Cannabis and Women's Health
Researcher Profile
Dr. Michele Ross, PhD is Founder and President of the Denver-based 501c3 nonprofit IMPACT Network. She is both a cannabinoid medicine researcher and a cannabis patient. After being diagnosed with numerous medical conditions that eventually left her wheelchair bound, cannabis was the only thing that not only relieved her symptoms but allowed her to return to work and walk without any assistance.

As a neuroscientist, she was frustrated by the lack of education on the endocannabinoid system both doctors and scientists received, despite medical cannabis being used by millions of patients nationwide. In 2013, she founded the "Endocannabinoid Deficiency Foundation," now known as IMPACT Network, with the mission to make medical cannabis a safe, effective, and affordable treatment for women worldwide.

Dr. Ross is the author of two books, "Train Your Brain to Get Thin" and "Vitamin Weed: A 4-Step Plan to Prevent and Reverse Endocannabinoid Deficiency," and has appeared on numerous TV programs airing across the world. She holds a Doctorate in Neuroscience from the University of Texas Southwestern Medical Center and has researched the brain, mental health, and wellness for over 10 years.
Contact Information
Website: impactcannabis.org
Email: WMEDS@impactcannabis.org
Phone Number: (720) 592 - 4359
Strainprint Advocate Ambassadors are cannabis subject matter experts and respected industry leaders. These advocates are already publicly changing perceptions of cannabis and helping patients to live more fulfilling lives. Advocate Ambassadors promote the Strainprint app to help shape policy and drive public opinion.
Strainprint Educational Ambassadors are influential in large patient communities. These Ambassadors are typically patients and passionate users themselves who have benefited first-hand from Cannabinoid therapies.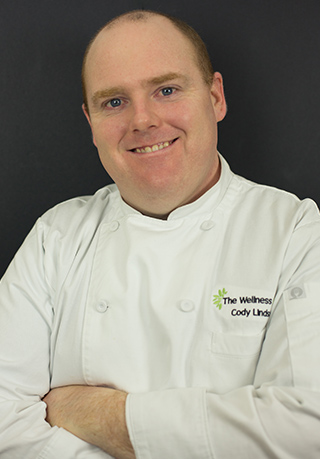 Cody Lindsay
Education Focus
Canadian Veterans Health & Well-being / Cannabis & Culinary.
Educator Profile
Cody Lindsay is a Canadian Veteran and Chef. Living a balanced lifestyle with cannabis, healthy eating, fitness, and meditation, he created The Wellness Soldier along side his wife Kaleena. The Wellness Soldier helps Veterans with healthy living & cannabis information, recipes, and videos.

The Wellness Soldier is excited to be working with Strainprint, promoting it's use in the Veteran community for logging cannabis use in order to increase quality of life and better understand and treat their symptoms. Strainprint's data will also help policy makers, doctors and mental health specialists to determine best treatment practices. This will result in the Veteran community gaining a better insight of medical cannabis use and how it is specifically helping to reduce Canadian Veterans symptoms of mental health and pain.
Contact Information
Website: thewellnesssoldier.com
Email: thewellnesssoldier@gmail.com
Phone Number: (778) 678 - 2313