Cannabis in the Management of Cancer and Side Effects of Chemotherapy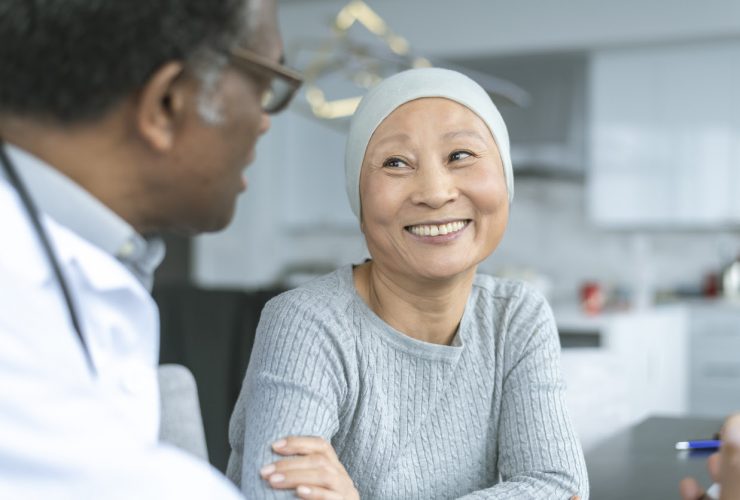 Cannabis in the Management of Cancer and Side Effects of Chemotherapy
As the public appeal for medical cannabis grows, cannabis continues to match the trend by exhibiting enormous potential in the treatment of an array of health conditions. The treatment and management of different types of cancer using cannabinoid derivatives is an area that is receiving substantial interest. The recent legalization of cannabis in Canada has helped to increase the amount of research being done with cannabis. In January 2018, the BC Cancer Foundation announced they would be running a national clinical trial on cannabis and cancer-related symptoms including pain, sleep disturbance, anxiety and nausea. 
Cancer Management Using Cannabis
Studies into cannabinoids such as, 9-tetrahydrocannabinol (THC), point towards significant ability to curtail the growth of hepatocellular carcinoma (HCC). Likewise, THC initiates the autophagy of cancerous cells; thus presenting the possibility of a new approach in the treatment. This is significant as HCC in advanced stages has few therapeutic options. 
Similarly, studies conducted on Glioblastoma (GBM), an aggressive type of cancer, show potential benefits of treatment with cannabinoids such as CBD and THC. Not only is this condition life-threatening, it is also unresponsive to many aggressive forms of traditional therapeutic approaches and the survival rate remains low. Nonetheless, evidence of the anti-tumour effects of cannabinoids offers promise for successful management of GBM in the future.

Overcoming the Side Effects of Chemotherapy
Aside from managing the cancer itself, cannabis can also be an excellent tool for managing the side effects of chemotherapy treatments. Medications such as ondansetron for nausea and morphine for pain, are potentially helpful but can also have unpleasant side effects. Medical cannabis on the other hand can have less unpleasant side effects and has the added advantage of dealing with a more extensive range of the problems at once. 

Cannabis can help in several ways: 
Suppressing nausea and vomiting 

Increasing appetite

Relieving pain

Regulating anxiety and depression